DocFilm - Rojava: The Kurds between conflict and democracy
Director and producer Michael Enger has traveled to Rojava to see the region after their victory against ISIS. The resulting film will be broadcast today at Deutsche Welle.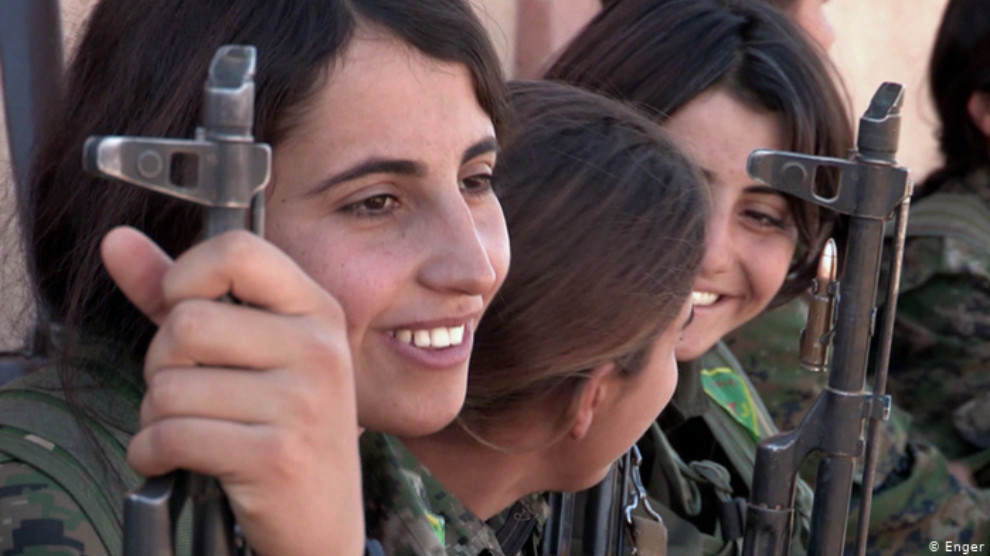 On his recent visit to Rojava, Northern Syria, film producer Michael Enger has portrayed the achievements of the region's population as well as tracing the threat of war by Turkey and the Assad regime. His film will be broadcast today at Deutsche Welle. The film can already be seen online on the station's website.
The announcement for the movie is as follows:
What will happen next in northern Syria? All of the parties to the conflict - the Americans, Assad's regime, Russia, Iran and Turkey - have their own agendas for the war-torn region. But what do the Kurds themselves think about their future?
On 31 March 2019, the Syrian Democratic Forces (SDF), supported by the USA, liberated the last bastion of the so-called "Islamic State." After years of bloody clashes, the Kurds and their Arab and Assyrian allies had won a decisive military victory over the ISIS. But what comes next in the Kurdish region in northern Syria? What political and social developments are the Kurds aiming for there? Will threats from Turkey and the ongoing confrontation with the Syrian regime force them to relinquish the gains they made in the bloody war against ISIS?
A team of reporters went to Rojava - the name the Kurds have given their northern Syrian enclave - to find out for themselves. The report looks at various aspects of the social and political experiment that they began years ago, which they now want to advance again. The trip to Rojava also reunited the reporters with places and people that they had encountered during the war.