Drone attack targets a vehicle on Qamishlo-Heseke road
A vehicle was attacked by an armed drone on the M4 highway between Qamishlo and Hesekê.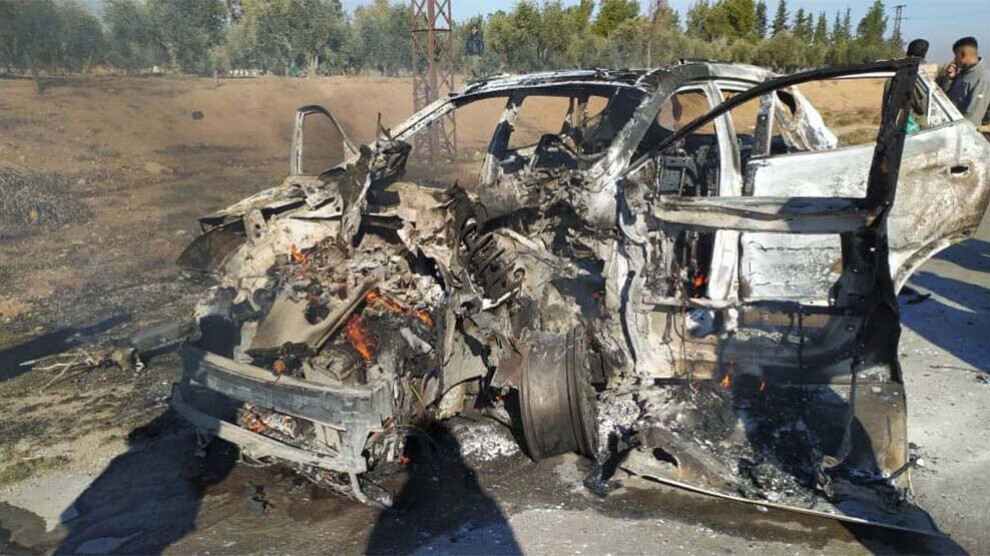 On Wednesday morning, a heavy detonation occurred in a vehicle on the road between Qamishlo and Hesekê. It is assumed to have been a Turkish drone attack. Images from the ground show deformed, burning wreckage of the vehicle.
Turkish drones repeatedly target and assassinate the civilian population, especially their elected representatives, in North-East Syria. Defence force fighters are also repeatedly targeted. The drones enter the airspace controlled by the US-led anti-ISIS coalition and Russia and carry out attacks, apparently with the approval of the hegemonic powers.