Eight ISIS members arrested in Heseke, Deir ez-Zor and Manbij
Four security operations conducted by the SDF against ISIS cells in the countryside of Tal Hamis, Deir ez-Zor, Manbij and Heseke resulted in the arrest of eight mercenaries.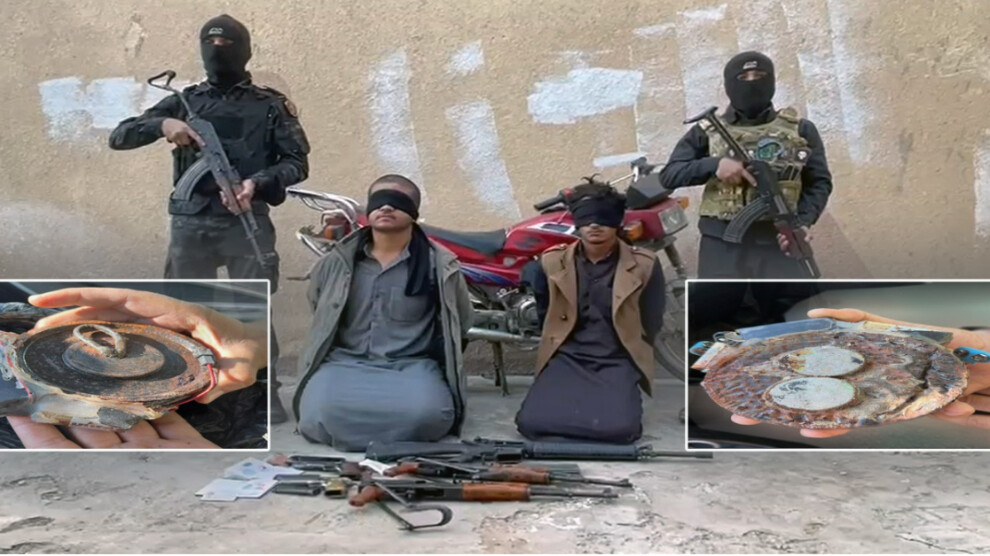 Over the past few days, SDF commandos and special units have conducted four security operations against ISIS cells in the countryside of Tal Hamis, Deir ez-Zor, Manbij, and Heseke.
In a statement providing information about the operations, the Media Center of the Syrian Democratic Forces (SDF) said that eight ISIS terrorists who had been actively involved in terrorist acts and supporting the terrorist cells in the area were apprehended.
In the village of Bilqis in Tal Hamis, SDF commandos captured two active ISIS operatives who were involved in facilitating the movements of terrorist cells, providing logistical support, and gathering intelligence for ISIS cells. Additionally, the forces seized several weapons and documents.
"Our special units conducted a security operation against an ISIS cell in the town of al-Tayaneh in the eastern countryside of Deir Ezzor. This operation was supported by the international coalition and targeted and resulted in arresting one of the ISIS terrorists who had been actively involved in financing and transferring zakat funds to active cells in the countryside of Deir ez-Zor," said the SDF.
The statement continued: "Once our forces had surrounded the location where the terrorist was hiding, he attempted to flee; however, he was tracked down by the international coalition aircraft. Consequently, the forces successfully captured the terrorist and seized various items from his possession, including documents, money, and technical equipment."
In this context, and over the past two days, SDF forces have carried out two security operations in the city of Manbij and the al-Hasaka countryside. The first operation targeted an ISIS cell of three operatives, including a woman, who had been planning to detonate IEDs at one of our strategic points. The operation resulted in arresting the three terrorists and confiscating a silenced pistol and an IED.