Emine Umer: Russia begins to play a negative role in Syria
The co-chair of the Syrian Democratic Council, Emine Umer, sharply criticizes the political attacks by the Russian Foreign Ministry and the Assad regime. Russia has started to play a "negative role", she said.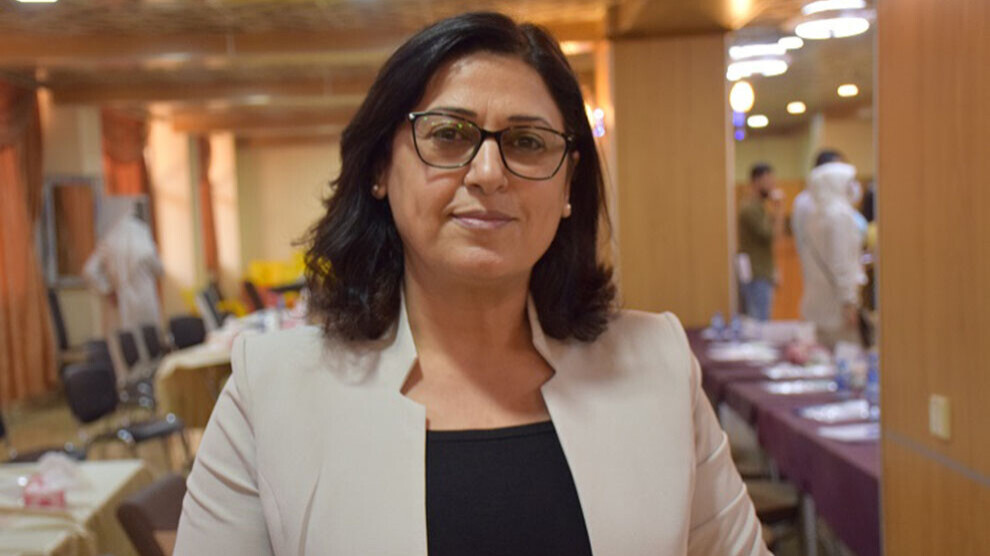 Due to its strategic location on the Mediterranean Sea, Syria is of particular importance to Russia. From the beginning of the war in Syria, Russia has been increasingly a party to the war. Despite conflicts, Moscow managed to establish a common basis of work both with the Assad regime and the Erdoğan regime.
These alliances were forged at the expense of Rojava. Just as Russia supported Turkey's invasion of Afrin, the country repeatedly abandoned the Autonomous Administration of northern and eastern Syria.
A few days ago, Russian Foreign Minister Sergey Lavrov announced that the US was trying to establish an independent state in Syria "with the help of the Kurds". The regime also shared the same comment.
Syrian Foreign Minister Walid al-Muellim accused the Syrian Democratic Forces (QSD) of wanting to "divide" Syria. The interests of the regimes in Ankara and Damascus overlap in the hostility towards the Autonomous Administration.
The statements of the diplomats were met with sharp criticism in the Autonomous Administration and the Syrian Democratic Council (MSD). The MSD co-chair, Emine Umer, accused Damascus of having no interest in a political solution to the Syrian conflict and said: "If the Idlib regime is under control, it will be directed against northern and eastern Syria. The Autonomous Administration and the MSD have taken steps towards a solution and dialogue with the opposition, but the Syrian government is making threats against the region. It wants to get this region back under its control through a special war."
Government in Damascus insists on its old stance
Umer continued: "The SDF gave tens of thousands of martyrs for the liberation of this country from ISIS. The Syrian government does not accept this fact. Instead, it uses hostile language. Nothing has changed since 2011. Russia encourages the Syrian government to keep this stance."
"Russia wants to stir up conflicts"
Regarding the statement by Russian Foreign Minister Lavrov, Umer said: "These statements are pure propaganda. The MSD is a national and democratic project. It does not aim at dividing Syria. Our real goal is the unity of Syria. Russia and Turkey have common interests as do the regime and Turkey. The declarations in this context were made solely for their own interests; they want to stir up new conflicts in the region."
"We had hoped for a positive role for Russia, but it seems the opposite is the case"
The MSD had hoped for a positive role for Russia, explained Umer, but it seems that the opposite has happened. "The government in Damascus has not taken a single positive step. Our expectations regarding Russia in this regard have not materialized. They incite the parties in the region against each other."