Explosion in Manbij results in injuries
At least three people have been injured in an explosion in front of the Manbij Youth Council building.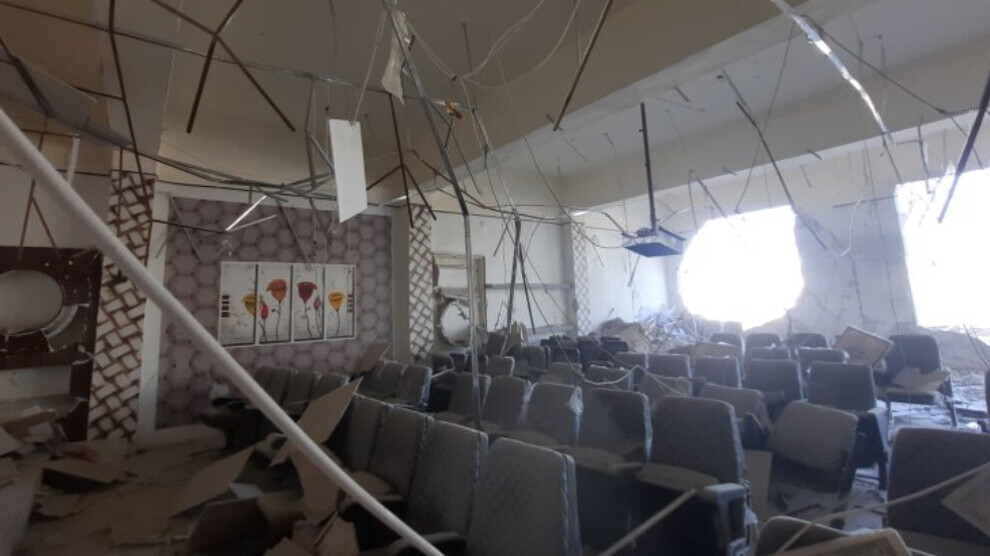 An explosion occurred in front of the Youth Council building in Manbij on Friday. The ground floor of the building was extensively destroyed by the explosion.
According to an initial statement by the autonomous authorities, three people buried in the rubble have so far been rescued in an injured state. Rescue teams are currently searching the rooms as it is still unclear whether there were any other people in the building. According to reports, the injured are civilians.
Manbij is located 30 kilometres south of the Turkish border and occupies a key strategic position in Turkey's plans to expand its illegal occupation zone in northern Syria. The city, which is administered by the Autonomous Administration of North and East Syria (AANES), is located on the important M4 motorway, which runs through northern Syria like a lifeline and was already a strategic supply route for ISIS.
Turkey is bombing the autonomous region of northern and eastern Syria on an almost daily basis. The attacks, both from the ground and from the air, are carried out with the de facto approval of the international community.
In 2022, Turkish President Recep Tayyip Erdogan named Manbij, along with Tel Rifat, as the first target for a new Turkish invasion of northern and eastern Syria. Attacks on the town and neighbouring villages, which are carried out by jihadist militias loyal to Ankara as well as the Turkish army, have been taking place for years. The Tuesday before last, two people, including a minor, were injured in a drone attack on a settlement north of Manbij.