Explosion injures eleven people in Shehba - UPDATED
Reports of several injuries after a blast in the northern Syrian canton of Shehba.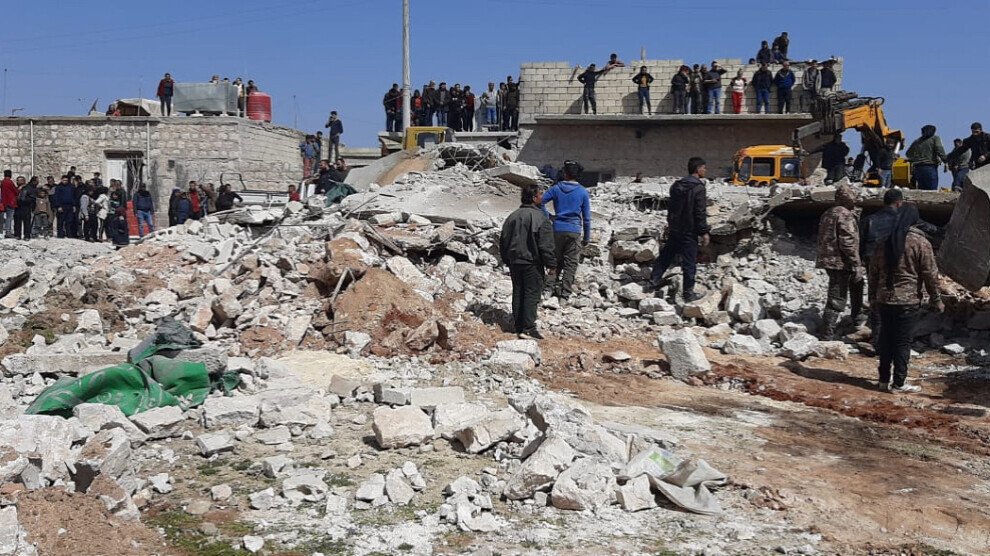 An explosion occurred on Wednesday in a building in the Ehdas district of the Shehba Canton affiliated to the Autonomous Administration of North and East Syria.
According to reports, the municipality teams rushed to the scene and recovered at least eleven people from under the rubble in a wounded state, whose names are as follows; Mihemed Hesen Mistefa (63), Mistefa Derwîş Cindo (52), Xatûn Hesen Hesen (42), Hemdo Faris Hemdo (50), Ehmed Hebeş Wilo (42), Ezîze Ehmed Îsa (52), Zeyneb Heyder Elo (33), Fîdan Sebrî Çawîş (43), Esed Seydo Seydo (22), Nizhet Seydo Seydo (45), Cemîla Osman Memo (30).
While the crime scene investigation continues, the number of those injured is feared to increase.