Families of martyrs from Rojava say they will protest until news from Imrali is received
Reacting to the lack of news from Imrali for a year, the families of the martyrs from Rojava said: "We will continue our actions until we get news."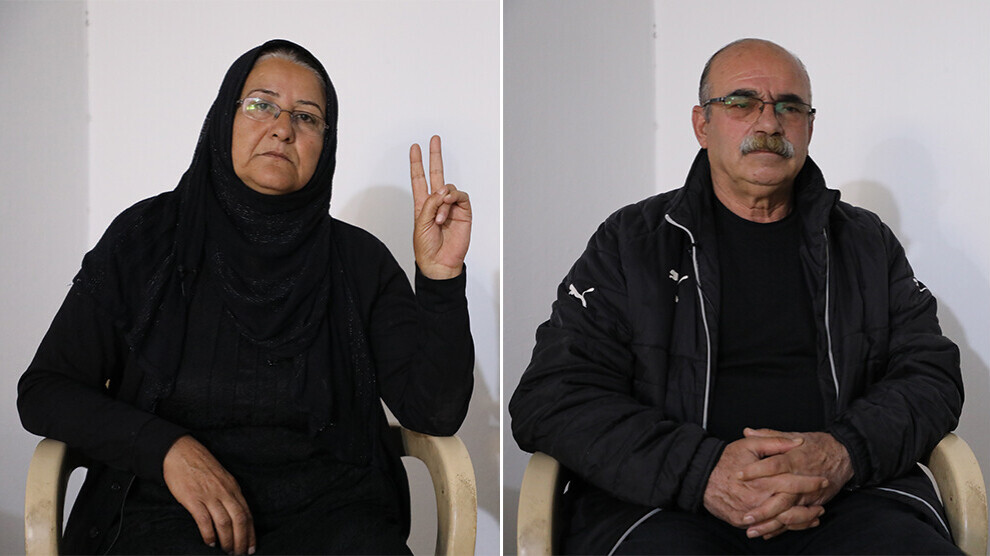 Hevîn İbrahim Hesen and Kefo Osman from the Qamishlo Martyrs' Families Council stated that the entire Kurdish people were targeted by the isolation imposed on Öcalan, and added that it is necessary to stand up against it.
Speaking to ANF, Hevin Ibrahim Hesen from Qamishlo said: "We will continue our actions until we get news. No matter what happens, we will not give up on it."
Martyr's mother, Hevîn İbrahim Hesen, said: "If our Leader is freed, we will also be free. Not only the Turkish state, but all international powers have a hand in this isolation. They are afraid of the leadership and its people."
Qamishlo Martyrs' Families Council member Kefo Osman said that the isolation on Kurdish people's leader Öcalan targeted the entire Kurdish people and said that international organizations did not fulfil their duties and responsibilities.
Mentioning the actions against the isolation in Rojava over the course of the year, Osman said: "People in all provinces, districts and villages of Rojava took to the streets dozens of times to protest the isolation imposed upon Leader Öcalan. Again, our people from all cities came together in front of the United Nations Representation in Qamishlo. The people of the region expressed their loyalty to him. The peoples of Rojava have been standing for a year. Leader Öcalan is life for us". 
Kefo Osman said, "4 April, Öcalan's birthday, is approaching," and added that they wanted to receive news before that.