Families of martyrs say the KDP does not represent Kurds
The families of the martyrs evaluated the KDP's attacks on the guerrillas as treason and said that the KDP does not represent the Kurds.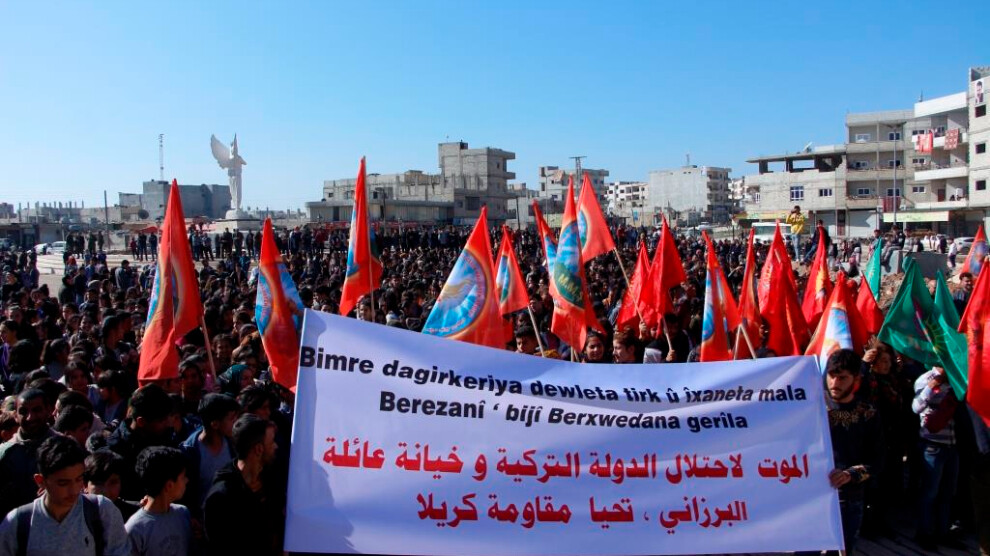 The Kurdistan Democratic Party (KDP) is organizing attacks on the guerrillas in partnership with the Turkish state. There is still no news about a group of guerrillas attacked by the KDP. Speaking about this to ANHA, the families of the martyrs said that the attitude of the KDP equals treason.
Martyr's father, Ali Hesen, condemned the KDP's attacks on the Kurdistan Freedom Movement and said: "The KDP cannot represent the struggle of the Kurdish people. However, they can represent the Turkish state. We will never forget this betrayal. The crimes committed by the KDP against the Kurdish people are no different from the crimes carried out by the Turkish state."
Stating that the history of the KDP is full of betrayal to the Kurdish people, Hesen added: "The KDP gave the greatest support to the Turkish state, which is carrying out massacres of Kurds in South Kurdistan. But no matter what they do, our resistance will be greater than their betrayal."
Martyr's father, Murad Hisên, said that the Turkish state and the KDP are trying to end the PKK, and condemned the KDP's stance. Stating that dozens of guerrillas fell as martyrs, hit by KDP bullets in the mountains of Kurdistan, Hisên added: "We do not accept this betrayal. We will defend the blood of the guerrillas until the end."
Mûrad Hisên demanded news about the fate of the abducted guerrillas and added that this was the most urgent demand of the Kurdish people.
Martyr's mother Fikret Mihemed said: "We, the mothers of martyrs, do not accept this betrayal against our people and Kurdistan. The people of Bashur must revolt against this betrayal. The KDP should tell what happened to the guerrillas it kidnapped."