Football tournament kicks off in Raqqa
A football tournament was organised in Raqqa as part of the "We will definitively succeed" initiative.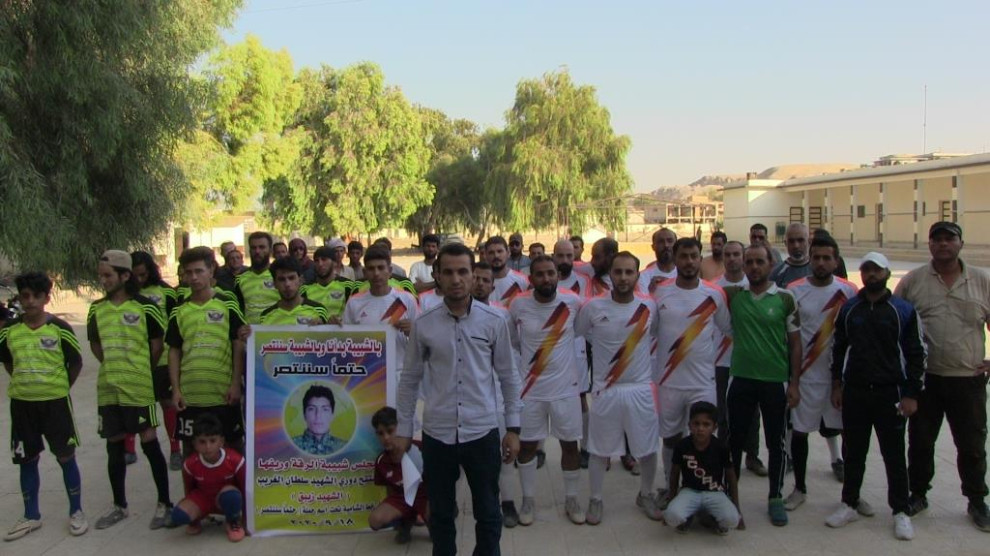 Raqqa Youth Assembly organised a football tournament in Ekrîşî, south of the city. The tournament is part of the "We will definitely succeed" initiative in Raqqa, Dozens of football teams joined the tournament in Raqqa and surrounding villages.
Speaking before the tournament, Raqqa Youth Assembly co-chair Miwefeq Silêman emphasized that the organized struggle of the youth will continue against the special war policies of the Turkish state.
The tournament will last a month.