Four ISIS members captured in security operation in Deir ez-Zor
Four suspected ISIS members have been arrested in an operation by counterterrorism units of the security forces of northern and eastern Syria.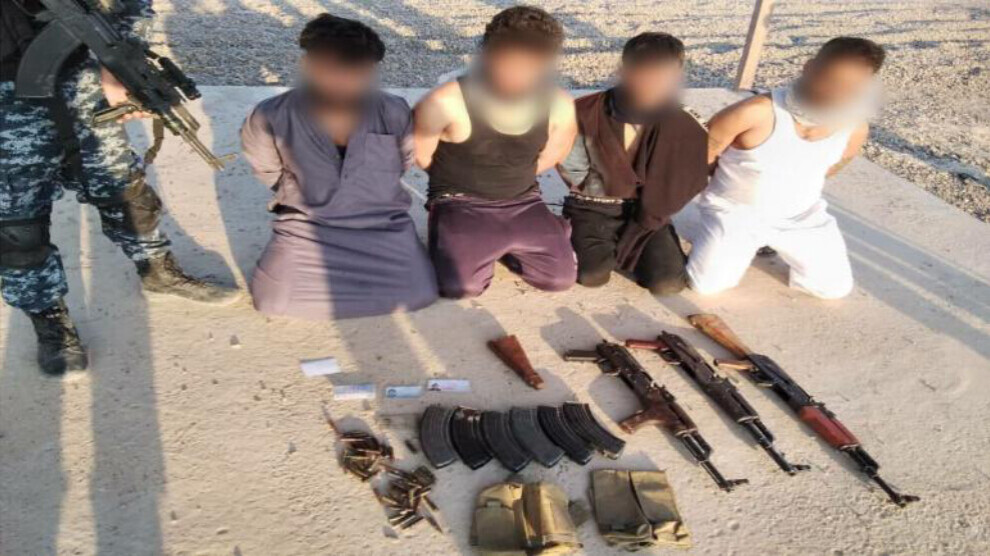 Four ISIS members were arrested during a security operation in eastern Deir ez-Zor. According to the press office of the security forces of the Autonomous Administration of North and East Syria (Asayîş), the operation led by counterterrorism units (HAT) was carried out in the village of Al-Izbah on Sunday morning. Several weapons and ammunition were seized during the operation, they say.
Meanwhile, in the town of al-Busayra, security forces cracked down on a clandestine ISIS cell. The network was neutralized and explosive mines were detonated in a controlled manner. ISIS sleeper cells are particularly active in the al-Busayra area. In the middle of last week, two women were shot dead in a raid on a house. An adult man and two minors were injured. It is unclear whether the cell that has now been neutralized is the one responsible for the attack.
The ISIS cells in eastern Syria repeatedly carry out attacks to cause unrest and conflict in the region. They are supported by both Turkey and the regime. The common interest of the two regional powers is to destabilize the self-governing areas. The Syrian Democratic Forces (SDF) regularly conduct security operations.