Four SDF fighters laid to rest in Dirbesiyê
An emotional ceremony was held in Dirbesiyê to bid farewell to four SDF fighters who fell martyrs during the Honor Resistance.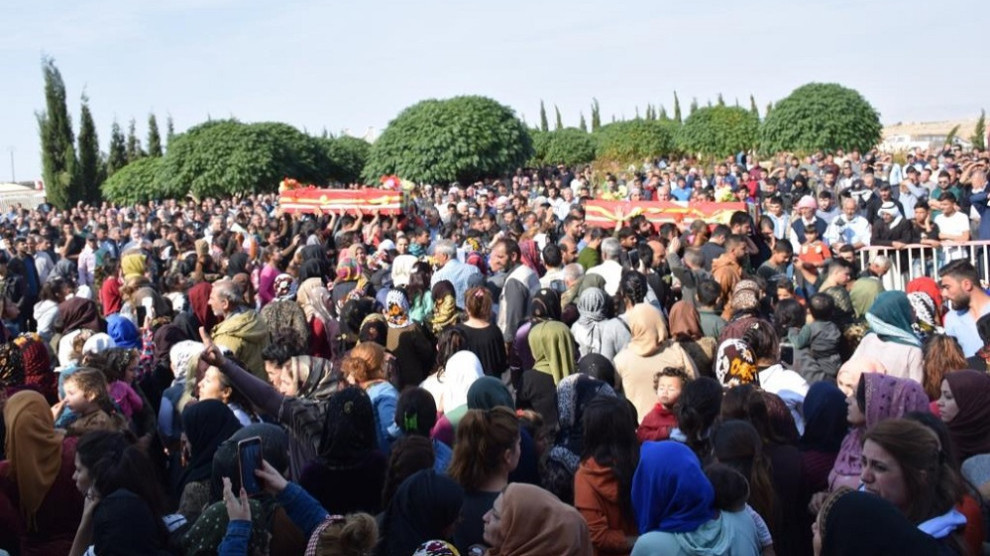 Four SDF fighters who fell martyr were laid to rest in Dirbesiyê. The foure were Mihemed Mihemed (Akif), Sûd Ezet (Derdo Feqîr), Mehmûd El-Elî (Baran Hesekê), Delîl Ferhan (Yelmaz Jînda).
A large crowd gathered to bid the last farewell to the four martyrs of the Honor Resistance. The four were laid to rest in Martyr Rustem Judi martyrs graveyard in the village of Berkezvire.
Speeches were made on behalf of the Martyrs' Families Assembly and the Syrian Democratic Forces.
The families of martyrs renewed their promises to follow in the footsteps of martyrs and called for unity against the invaders.