Four women freed from ISIS 'torture centre' in Hol Camp
Four women held captive by ISIS have been freed during the security operation in the Hol reception and detention camp in north-eastern Syria. The women were found in tents converted into "torture centres" by the terrorist group and were tied up.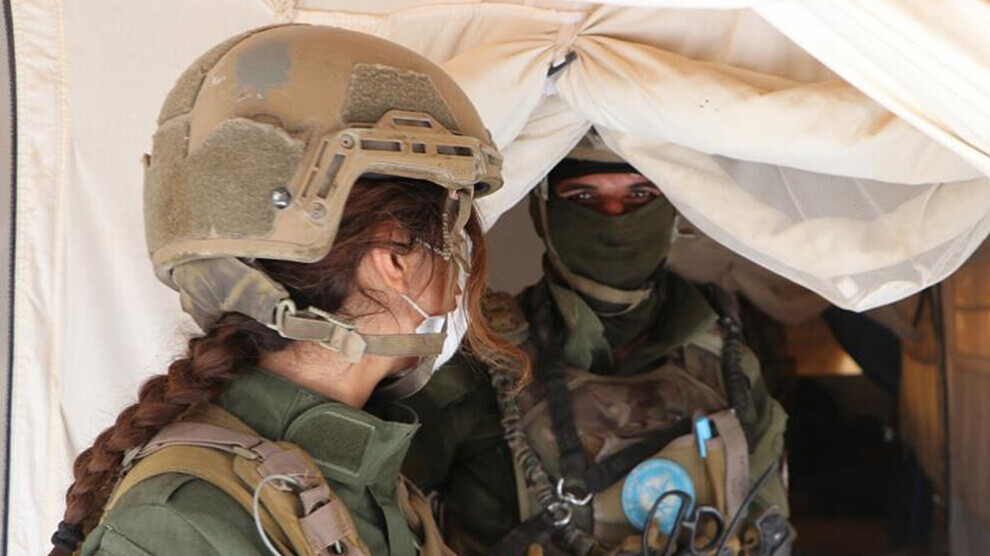 The security operation in the Hol reception and internment camp near Hesekê in north-eastern Syria against cell structures of the terrorist group "Islamic State" (ISIS) continues. The Internal Security Forces (Asayish) have been continuing their search operations since the weekend in the areas for Syrian IDPs as well as in sections for families of detained and killed ISIS jihadists. There, four women held captive by ISIS were freed on Monday.
According to the Asayish command, three of these women were freed during a special operation in the "Muhajirat" section, where families of foreign jihadists are interned. They were discovered in a tent that was apparently being used as a torture centre. "They were handcuffed and their bodies showed numerous signs of torture," the Asayish said without giving further details. The women are now safe and are receiving medical care.
A fourth woman, also held as a prisoner, was found in a storage area for relatives of Syrian ISIS mercenaries. She was also discovered in an ISIS torture chamber, but more by chance. According to the Asayish, she was also tied up. "The nature of her injuries indicate that the woman was massively tortured," it said. In the same section on Sunday, 388 rounds of ammunition for Kalashnikov rifles were found. The cartridges were buried in a hole in the ground.
On Friday, a Yezidi woman was freed as part of the security operation in Hol Camp. The woman, now 18, was abducted from her village of Kocho in Shengal in the wake of the ISIS genocide in August 2014. At that time, ISIS abducted about 7000 Yazidi women from Shengal into slavery, and some of them are still in the hands of ISIS supporters in other countries today. From Kocho alone, which was almost completely wiped out in the ISIS assault on Shengal, almost 700 women were abducted and sexually exploited.