From Ecological Industry to Food Self-sufficiency Fair opens in Qamishlo
Jazira Region Democratic Autonomous Administration Economy and Culture Committee, in coordination with the Union of Chambers of Commerce and Industry, opened a fair in Qamishlo which saw the participation of 60 workplaces and companies.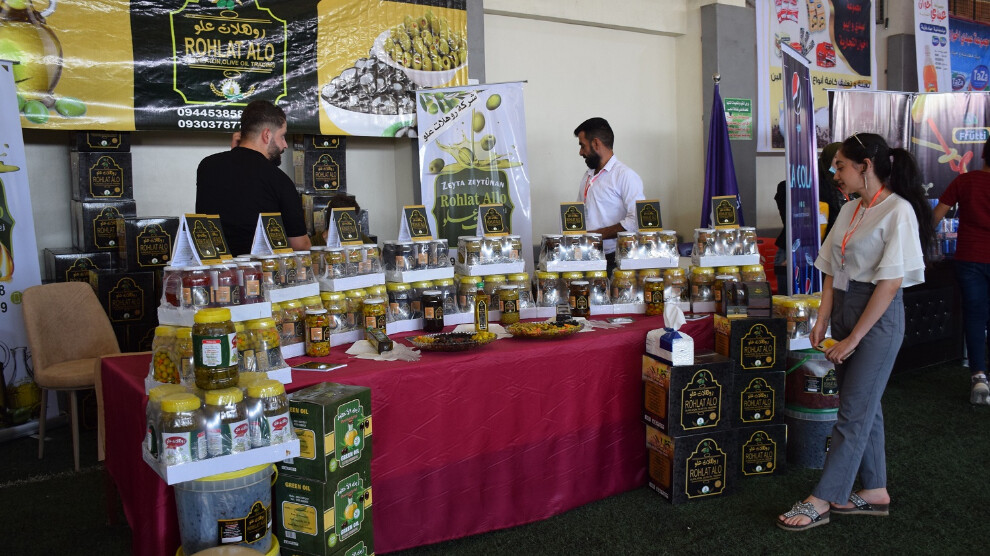 Organized to promote local products with the slogan 'From Ecological Industry to Self-sufficiency', the fair opened at the Klasîko Stadium in Qamishlo.
60 workplaces and companies in the Northern and Eastern Syria Region joined the fair with their local products and industrial materials. Representatives of the Northern and Eastern Syria regions were also present at the fair.
The opening of the fair was made by martyr Hevrîn Xelef's mother. On 12 October 2019, while the attacks on Serêkaniyê and Girê Spî continued, Hevrîn Xelef, the Secretary General of the Syrian Future Party, was brutally murdered.
North and East Syria Economy and Agriculture Board co-chair Selman Barudo took the floor and spoke of the importance of the fair. Barudo said that the fair is an opportunity to encourage the public to produce with local materials as well as self-sufficiency and easing the burden of the public in the face of the severe economic crisis that Syria is going through.
Noting that the people of the region should focus on local food production, Barudo said, "We should boycott foreign products and buy local products in order to provide job opportunities for the people of the region."
The fair is expected to continue until 14 June. The first fair of local industrial products throughout the Jazira Region was held in Qamishlo in 2019.