Girê Spî Camp Health Center lacks medical equipment and medicines
Girê Spî Camp Health Center cannot provide adequate health services for camp residents, as they lack medical equipment and medicines. The Health Center called on world health organizations for help.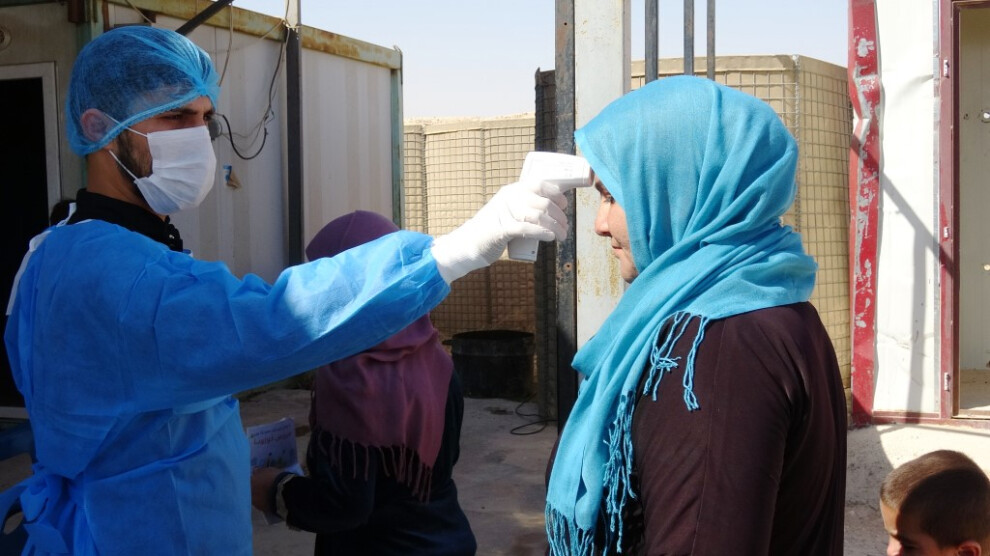 Girê Spi Refugees Camp Health Center attends between 70 and 100 patients a day and tries to provide the best health services despite its limited resources.
Girê Spî Camp and the health center in it, were opened on 22 November 2019. The medical staff at Martyr of Ain Issa Umer Elûş Hospital provides daily shifts in the camp.
However, now that winter is approaching and because of the spreading coronavirus pandemic, there is a problem with medical equipment in the health center and the necessary drugs for treatment cannot be provided.
Only the Euphrates Region Health Committee provides medicine support to the health center. However, this is enough for only 10 percent of patients with poor economic conditions. Refugees had to migrate from their villages due to the attacks of the invading Turkish state and they lost their basic source of life.
The medical team working in the camp center also monitors the quarantine center. It quarantines patients with corona symptoms and treats them in the best possible way.
The quarantine center in the camp was prepared to accommodate 50 patients. However, the health equipment and preparations in the center are not enough to attend more than 7 coronavirus patients at a time.
Fadil Çawiş, a member of the Quarantine Center direction, told ANHA that more than ten patients with suspected corona virus come to the center every day, but they have difficulty in hosting more than 7 people.
Noting that they referred many incoming patients to Ain Issa or Raqqa hospitals, Fadil Çawiş said that if the situation continues like this, the number of coronavirus patients in the camp may increase.
Fadil Çawiş called on the world's health organizations to help the camp so that they could continue to serve the patients, and emphasized that the camp residents could not go to other hospitals due to their poor financial situation.