HRE: 12 mercenaries killed, 9 others injured
The Afrin Liberation Forces announced that 12 mercenaries were killed and 9 mercenaries were injured during the actions they carried out between July 16 and 19 in the occupied Afrin, al-Bab and Azaz regions.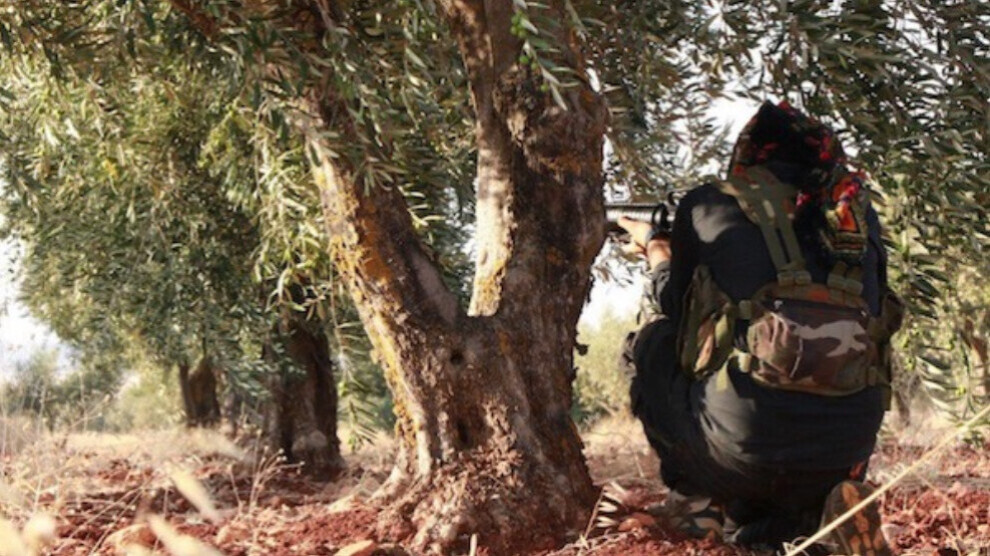 The Afrin Liberation Forces (HRE) announced that they carried out further actions against the mercenaries between July 16 and 19 as an act of responding to the inhumane practices of the invading Turkish army and its proxies targeting cemeteries of martyrs in the city occupied by the mentioned forces.
The HRE has revealed the details of its actions as follows:
"On July 16, 3 mercenaries were killed, and one other was injured in a sabotage action carried out by Martyr Avesta units in Elemdara village of the Rajo district.
On July 18, a sabotage action was carried out in the Vilat neighbourhood of Afrin. A vehicle was destroyed, and 2 mercenaries were injured as a result of the action.
On July 19, an action was carried out against the invading mercenaries in the al-Bab region. While two DShK-laden vehicles were destroyed, 7 mercenaries were killed and another 5 were injured.
On the same day, 2 mercenaries were killed, and one other was injured in another action in Kilcibrin village of Azaz city."
HRE concluded that a total of 12 mercenaries were killed and 9 mercenaries were injured in their latest actions which -it said- were carried out "to take revenge for the inhumane practices of the invading Turkish army against cemeteries of martyrs in Afrin."