HRE: 4 Turkish-backed terrorists killed in al-Bab
Jihadist mercenaries under the command of the Turkish state were targeted in Turkish occupied cities of Afrin and al-Bab.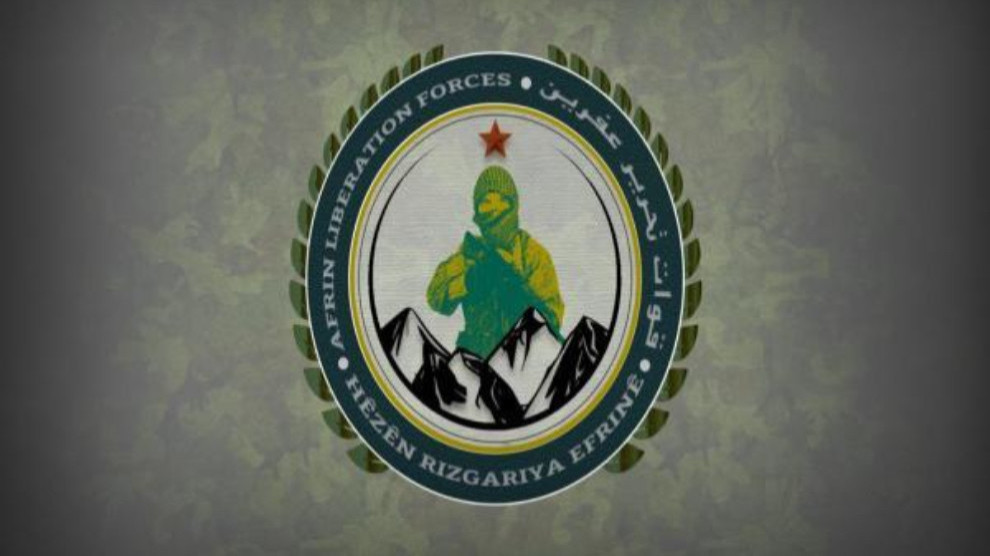 Afrin Liberation Forces (HRE) released a statement announcing the details of two actions carried out by their forces against occupation forces in Afrin and al-Bab.
The statement said the following;
"On August 24, our forces hit the Faylaq al-Sham terrorists in the village of Derbelut in Afrin's Jindirese district, wounding two terrorists named Îbrahîm Ebû Nûr and Xalid Ebû Ehmed.
On August 25, our units carried out an effective action targeting the bases of Turkish-backed terrorists in the vicinity of the Hezwan village in al-Bab region. Following fierce clashes, 4 terrorists were killed and 2 others were wounded, while their positions were destroyed."
HRE announced that on August 24-26 the Turkish invasion army and terrorist groups under their command carried out an intense artillery attack against the villages of Kimare and Soxaneke, in Afrin's Sherawa district, where displaced people of Afrin live.
HRE said the attack caused material damages on the properties of the people, and reported an intense activity of unmanned aerial vehicles over the region.