HRE: Five of our fighters were martyred in Turkish attacks
5 HRE fighters, 2 civilians and at least 20 Syrian soldiers lost their lives as a result of last night's air raids by the Turkish state in Rojava, reports the HRE.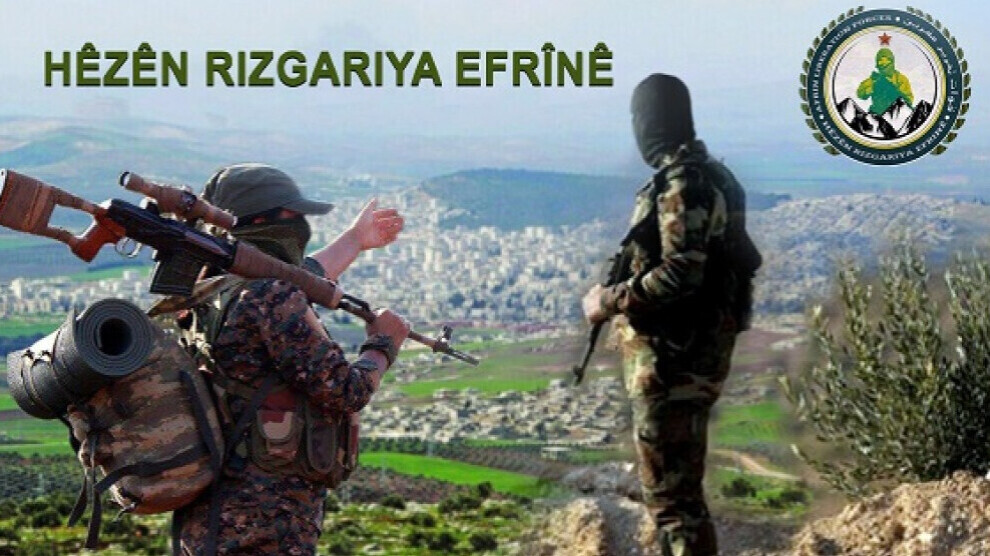 The Afrin Liberation Forces (HRE) released a statement providing information on the aftermath of Saturday night's air raids by the invading Turkish army.
"Simultaneous attacks by the Turkish state targeted the districts of Til Rifet and Shera, as well as the areas housing IDPs in the villages of Bêlûniyê, Şêx Îsa ve Minix, Şewarxa. The attacks resulted in the martyrdom of 5 of our fighters and 2 civilians," said the HRE statement.
According to the HRE, the attacks also targeted a number of Syrian army bases and left at least 20 soldiers dead and over 20 others injured.
"We in the HRE will continue defending our people and our region with great commitment as we have defended it against attacks so far. The Turkish state's attacks will not go unanswered."
HRE offered their condolences to the relatives of the martyrs and wished a speedy recovery to those injured.