HRE repels attempted attack on a village of Shehba
Afrin Liberation Forces continue confronting the invasion forces in northern Syria.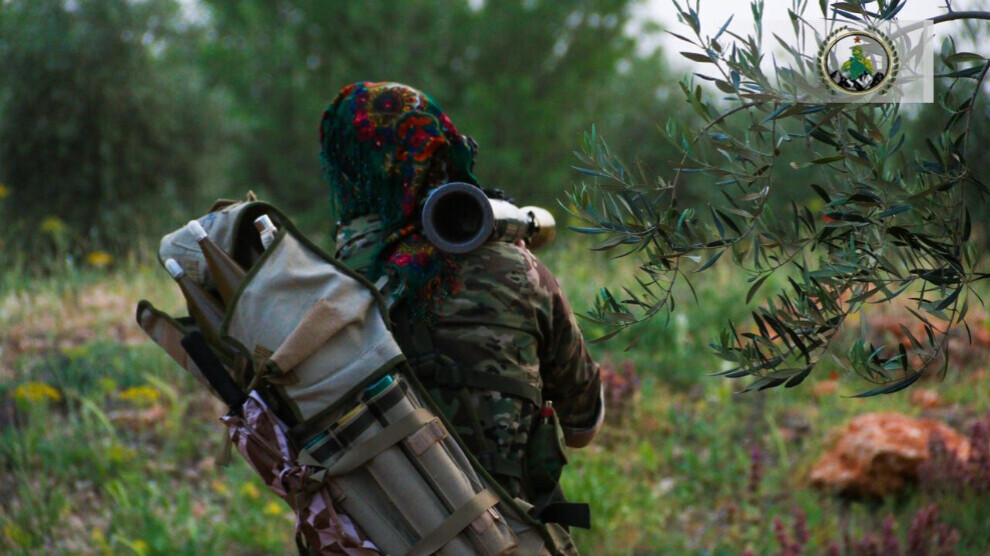 According to a written statement released by the Afrin Liberation Forces (Hêzên Rizgariya Afrinê, HRE) on Thursday, a Turkish-backed mercenary group attempted to attack the village of Til Enab in the Shehba region at around 19:15 local time on Wednesday.
"Our forces responded and repelled the attempted attack. During the ensuing fighting, the mercenaries suffered losses," said the HRE statement.
Until 2018, Afrin was administered according to the cantonal principle of Rojava and was considered the most peaceful region in Syria. Hundreds of thousands of people have been displaced by the Turkish invasion. Many of them have since been living in tent cities in the neighbouring region of Shehba, which has been declared by the Turkish state as the next target of occupation alongside Manbij.
The HRE was founded in 2018 after the occupation of Afrin by Turkey. With the aim of liberating the region from the occupiers, the resistance group carries out targeted actions against the Turkish troops and their jihadist mercenaries. The HRE wants to end the occupation of Afrin and see themselves as part of the resistance against Turkish expansionism.