HRE: Three Turkish-backed mercenaries killed
Afrin Liberation Forces hit the invasion troops in the Turkish-occupied Afrin and Azaz regions. According to the group, at least three mercenaries were killed.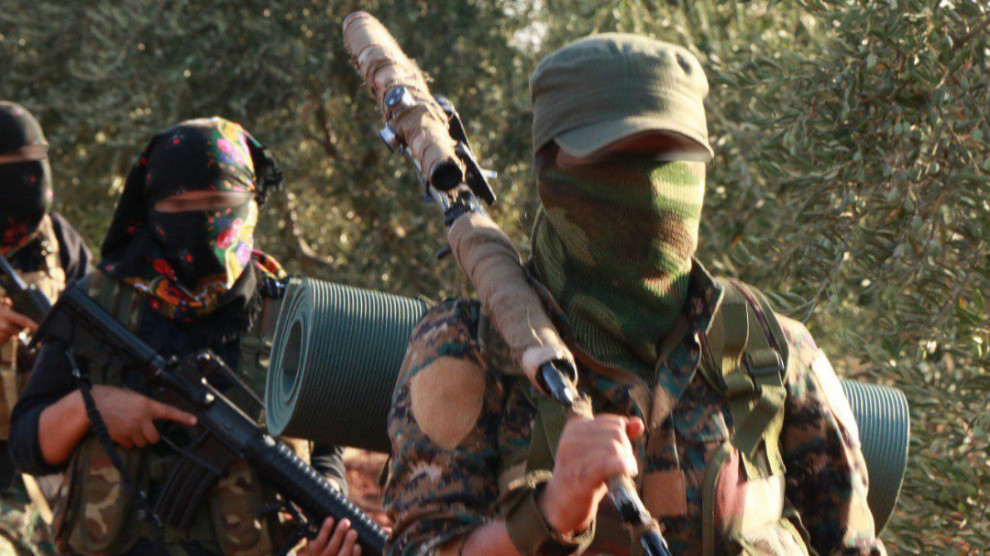 According to Afrin Liberation Forces (Hêzên Rizgariya Efrînê, HRE), at least three mercenaries were killed in actions in the Turkish occupied zones of Northern Syria yesterday, November 3rd.
In Shera district of Afrin, a mercenary was shot dead by a sniper in the village of Vila Qadî.
In the district of Sherawa, HRE units targeted the occupying troops in the villages of Cilbirê and Basilê. The number of those killed or wounded couldn't be clarified.
In Azaz, in the village of Kil Cibrîn, HRE fighters hit the Turkish army and its Islamist mercenaries. Two terrorists were shot dead in the action.
The HRE also reported attacks by invading troops on civilian settlement areas in the region. On Sunday, artillery attacks were carried out against the villages of Soxanekê, Aqîbê and Bênê in Sherawa and the villages of Malikiyê, Şewarixa and Kela in the district of Shera.