Hundreds of artillery shells hit Rojava
The Turkish occupation forces and their mercenaries are shelling villages in Afrin and Shehba with hundreds of artillery shells, starting fires.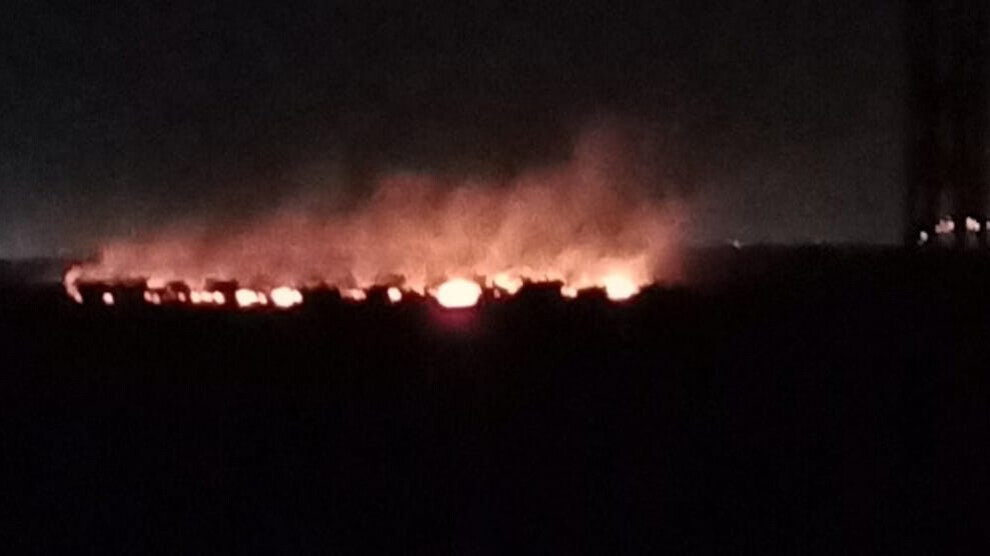 Once again, the Turkish army dropped hundreds of artillery shells on civilian settlement areas in northern and eastern Syria. According to the ANHA news agency, the villages of Tinibê, Tat Maraş, Irşadiyê and Şiwarxa in Afrin's Shera district are being attacked. So far, 150 shells fired from howitzers have hit the area.
Villages in the neighbouring canton of Shehba also came under fire on Tuesday morning, targeting the villages of Alqemiyê, Til Ajar, Bênê and Soxanekê. Bêne had also been shelled by the occupation forces on Monday. During the shelling of the village of Bêlûniyê, also in Shehba, a fire broke out on Tuesday night. Several fields burned over a large area.
The escalating artillery attacks pose an acute threat to the inhabitants of the region. Only on Monday, at least one civilian was killed and four others injured in such an attack in the Ain Issa region. According to unconfirmed reports, a 17-year-old boy also succumbed to his injuries.