Hundreds of people pay tribute to 4 martyrs in Qamishlo
Hundreds of people visited the condolence tent set up for 4 martyrs in Qamishlo.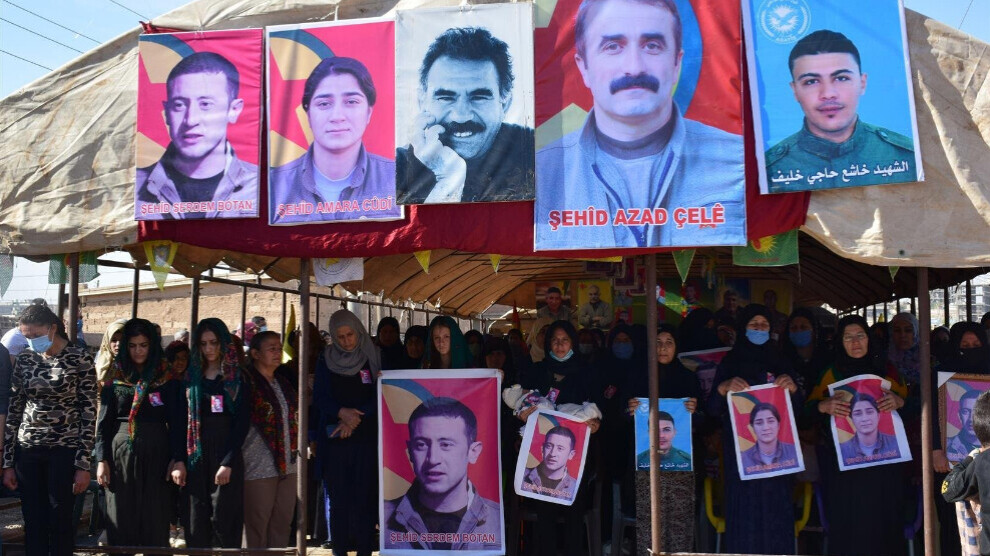 Hundreds of Girkê Legê, Çilaxa, Til Koçer and Dêrik residents expressed their condolences to the families of fallen guerrillas Sadık Budakbeyoğlu (Azad Çelê), Rojîn Remedan (Amara Cûdî), Yûsif İbrahim (Serdem Cûdî) and Internal Security Forces member Xaşi Xilef.
A tent of condolence was opened in Martyr Amara Cûdî's house in Girke Legê.
During the condolence ceremony, the photographs of the martyrs and the flags of the Martyrs' Families Assembly were hung. Slogans were chanted to pay tribute to the devotion to the martyrs and the guerrilla resistance.
After the minute's silence held in memory of the martyrs, Qehreman Mihemed, member of the Girkê Legê Martyrs' Families Council, condemned the KDP's betrayal and said: "The KDP has declared its hostility to the Kurdish people through its partnership with the Turkish state. It attacks those who protect the gains of the Kurdish people."
Mihemed Ebdurehîm, a member of the Democratic Union Party (PYD), called on the martyrs to follow the line and condemned the international community, which remained silent against the invading Turkish state's use of chemical weapons against the guerrillas.
Ehmed Mihemed, a member of the Internal Security Forces, called on the citizens to be vigilant against the politics carried out in Northern and Eastern Syria and to stand against the invading Turkish state.