Industry flourishes in areas of NE Syria neglected for years
Despite the many difficulties, there is significant industrial development in the North and East Syrian regions. Many job opportunities have been provided for workers and the need for job opportunities in the region has been met.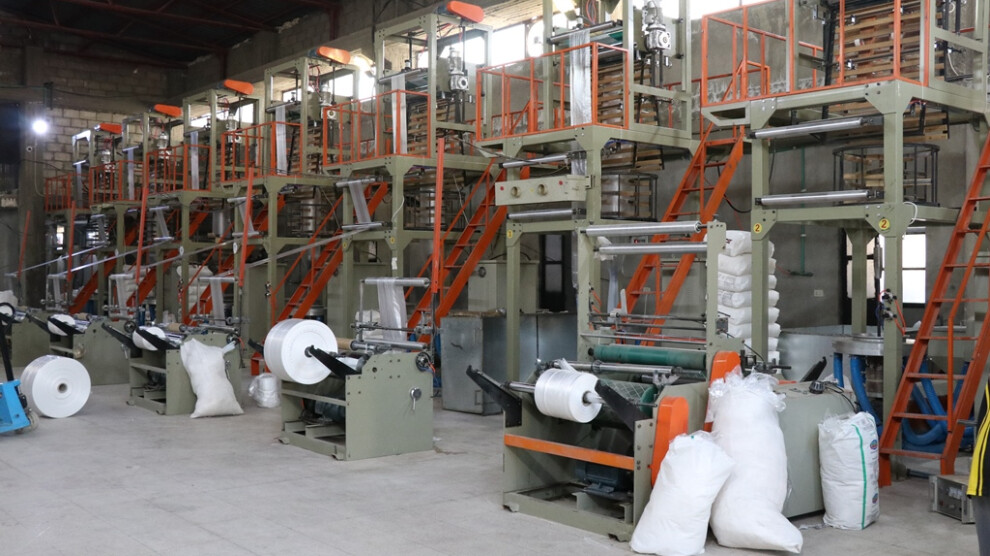 Industry is one of the fundamental elements of the economy. However, there are shortcomings in North and East Syria on two fronts, the first is the lack of expertise and the second is the lack of support to develop the industrial field.
More than 500 factories, sports and industrial centers were opened in the region in the last 5 years.
The industrial sector in the region has developed and the demand for food, clothing and other supplies has been met.
Main obstacles
The main obstacles in the industrial field are the difficulties and prohibitions related to the transport of essential materials to the region. There are various obstacles to the development of this area in every city.
Industrialist Muhammed Mustafa working in the door window factory in Kobanê told ANHA that the goods come from abroad and that there are dozens of door and window manufacturers. "This job serves the public. However, we encounter many obstacles in bringing materials to the Autonomous Administration regions."
Ahmed Halil, who works in Aku Factory, said: "The factory works like all European factories. There is no big difference between them, but the number of workers and their expertise is low."
There are dozens of factories in Kobanê of products like clothes, refrigerators and electric batteries. There are other factories that make shoes and cleaning supplies. There are currently 14 combine harvesters, of which only 4 are in service. There are also 2 shoe factories, 2 car tire factories, 3 cleaning material factories, 2 refrigerator factories and some small factories.
Despite the barriers in the industrial field, a lot of work has been done. Job opportunities increased, citizens' living conditions improved, and quality products began to be sold in the market.
With the opening of workplaces in Dêrik, in the canton of Qamishlo, hundreds of people got jobs.
Workers in plastic bags, potato and lentil production factories receive approximately 200 thousand Syrian lira per month.
These factories meet the needs of the people of the region. The Roj Lentil Factory produced 1,500 tons of lentils this season that were sold in markets in the region. The factory produces 6 tons of lentils per day and 160-170 tons of red lentils per month.
The factory also packs all products such as sugar, rice, bulgur and dried nuts.
This work in North and East Syria allows to reach the self-sufficiency of the system and the development of industry.