Infighting among Turkish state allied gangs
Clashes broke out between gang groups allied with the Turkish state in Afrin and Jarablus.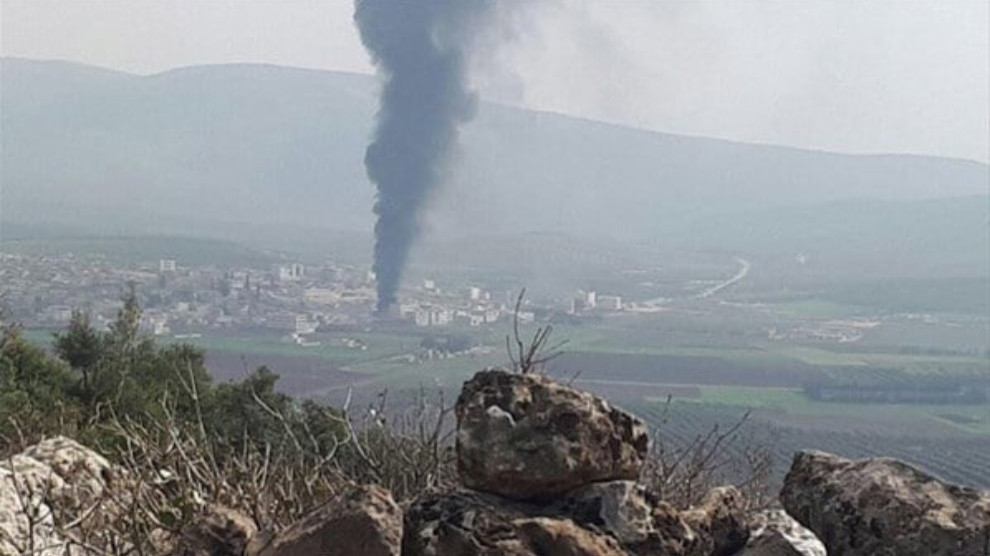 Clashes have continued between Turkish state allied gangs in Afrin city center since the morning. Turkish soldiers have cut off travel between the city center and districts.
Military police gangs allied with the invading Turkish state have started to detain Zinki gang members who joined the Jabhat al Shamiyya in Afrin's Ashrafiya neighborhood.
All roads in the Ashrafiya and Mahmudiya neighborhoods in central Afrin have been cut off as well as the road from Jindirese district to the city center. Clashes between gangs continue.
Afrin has been under Turkish state occupation since March 18, 2018 after invasion attacks started on January 20. There have been systemic war crimes committed in the region ever since. Almost every day there are news of gangs confiscating local people's property, people being held for ransom, tortures and executions.
CLASHES IN JARABLUS
Meanwhile, there was gunfire in the city of Jarablus last night when clashes broke out between Turkish state allied gangs.
Clashes broke out due to a power dispute among gangs.
Tensions rose after the "unlawful action" operation launched by gangs, which is reportedly caused by the MIT deciding to disband the gangs under their umbrella.
Heavy weapons used in clashes among gangs are cause for concern for civilian residential areas.