International Freedom Battalion commemorates Sanchez and Campbell
The International Freedom Battalion has commemorated Alina Sanchez (martyred in Hesekê) and Anna Campbell (martyred in Afrin).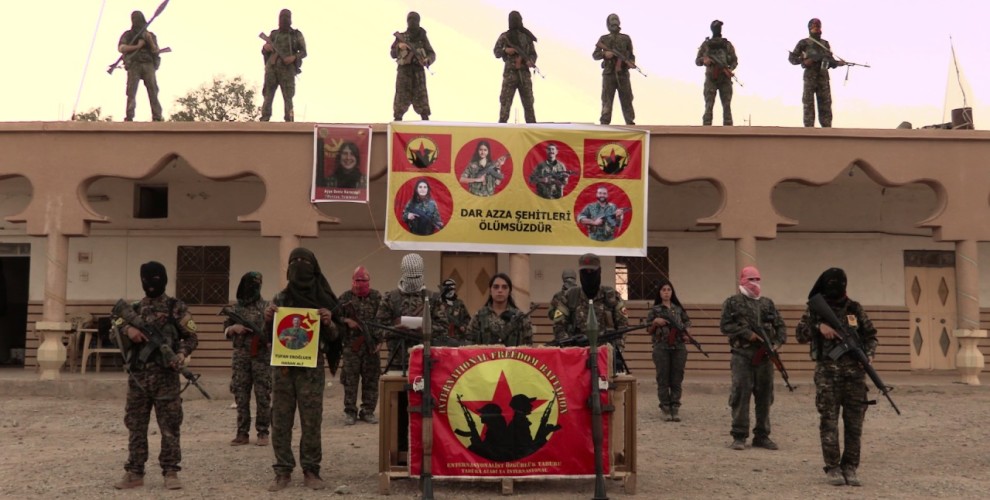 The International Freedom Battalion (IFB) issued a written statement for martyred fighters Alina Sanchez (Lêgerîn Çiya) and Anna Campbell (Hêlîn) today.

The IFB said: "During the battle of Afrin, Anna Campbell (Hêlîn), Haukur Hilmarsson (Şahin Hüseyni) Samuel Prada Leon (Baran Galicia) and Oliver François Jean Le (Kendal Breizh) were martyred in Afrin, Sjoerd Heeger'ı (Baran Sason) in Deir Ez Zor and Alina Sanchez (Lêgerîn Çiya) in Hesekê."
"THEY DID NOT FALTER, THEY DEDICATED THEIR LIVES TO THE REVOLUTION"
The statement stressed, "With our 58 day long epic resistance in Afrin entering a new phase, we have taken our struggle to a new tactical level," and said the following on Campbell and Sanchez:

"Comrade Anna Campell (Hêlîn) was martyred on March 16, 2018 when the convoy she was in was targeted by Turkish jets. Comrade Hêlîn had joined the ranks of the YPJ during the fight against ISIS in Deir Ez Zor, and she headed to Afrin to defend the Rojava Revolution when the resistance started. She had come to the lands of Rojava for her ideals, and she didn't falter for a second. She was always on the foremost fronts with her comrades during battle.
Latin American YPJ fighter Comrade Alina Sanchez (Lêgerîn Çiya) lost her life in a road accident in Hesekê. Alina Sanchez (Lêgerîn Çiya) was on duty in the medical services, and she had saved countless lives. She had been marching on the path of revolutionaries who took down dictators, of the Mirabel sisters, of Che Guevara. A doctor like Che, she had dedicated her life to the revolution like he did.
Like international fighter Ivana Hoffman who was martyred on March 7, 2015, she defended freedom for languages, nations and colors, and had come to the lands of Rojava to join the revolution for the victory of the women's revolution. Like Comrade Haukur Hilmarsson (Şahin Hüseyni) from Iceland who was an IFB fighter and was martyred on February 24, 2018. He she had come to defend freedom for the peoples against fascism, regressive gangs and the enemies of life. The slogan, 'Words divide, action unites' that Latin American streets taught us has been proven once again with the lives of comrades Lêgerîn and Hêlîn.

As the International Freedom Battalion, we offer our condolences to the families, friends and comrades of Comrades Alina Sanchez (Lêgerîn Çiya) and Anna Campbell (Hêlîn)."