Invaders kidnap tribe leader in Girê Spî
It is reported that the invading Turkish state has kidnapped Sheikh Inezan, one of the opinion leaders of the Arab tribe Neim in Girê Spî.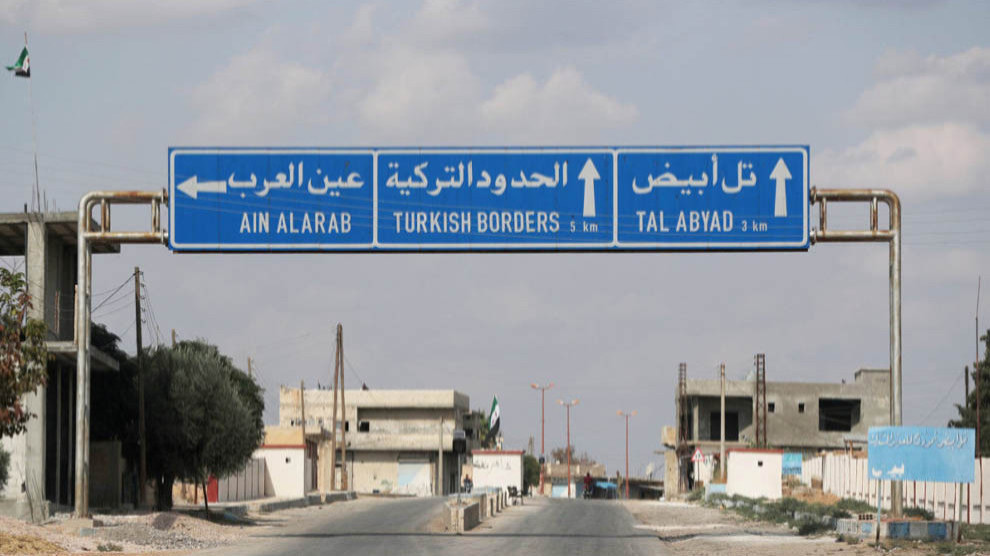 According to local sources, the invading Turkish soldiers went to the village of Mişerfe El Sheikh in Girê Spî with a panzer and a team of 5 vehicles and kidnapped Sheikh Inezan from his house.
Neim tribe is among the most important tribes of the region. Inezan also has an important place among the Arab tribes leaders in Syria.
The London-based Syrian Human Rights Observatory (SOHR) confirmed the kidnapping.
The whereabouts of Sheikh Inezan and his fate are unknown.
Inezan had to leave his village due to the new invasion attacks launched by the Turkish state on 9 October 2019 and returned to his village last March.
Before this kidnapping, the Turkish regime had transferred hundreds of people to Girê Spî on 20 April within the framework of the demographic change policy.
Antep governor's office confirmed that there was such a convoy resettling people and claimed that the families who moved there were mercenary families that the Turkish state previously brought from East Ghuta, Humus and Idlib.