Invaders set fire to the fields and trees in Afrin
Turkish state and gangs are setting fire to the wheat fields and olive trees in Afrin.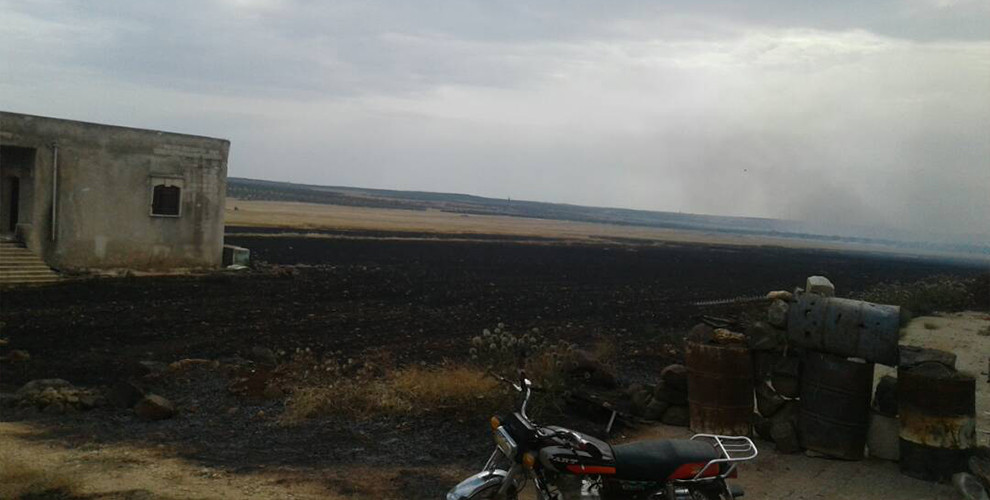 Turkish troops and alied Al-Nusra, ISIS and FSA mercenaries are now setting fire to wheat and barley fields and olive trees of the locals after repeated reports of looting, plundering, abduction and torture.
In the villages of Basilê and Ayn Hajr, all the wheat and barley fields and olive trees were set on fire by the invading forces Saturday afternoon.
According to local sources in Afrin, the invaders are deliberately setting fire to the fields of people for the last one week. Hundreds of hectares of land have burned to the ground and dozens of olive trees have been reduced to ash so far.