Iraqi refugee injured with firearm in Hol Camp
In the northeastern Syrian reception and internment camp of Hol, a refugee has been attacked with a firearm. The Iraqi barely survived the assassination attempt. ISIS women are suspected to be behind the attack.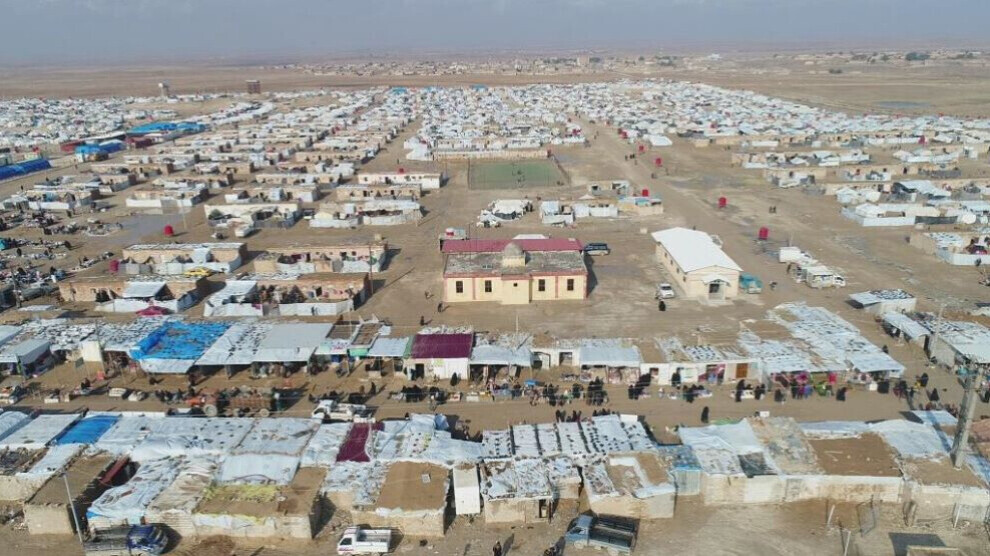 An Iraqi refugee has been wounded with a firearm in the Hol reception and internment camp in northeastern Syria. According to information from security forces of the autonomous administration (Asayîş), the man was attacked on Saturday by two masked persons "with intent to murder", and a bullet grazed his head. The perpetrators managed to flee unrecognized, and a manhunt was launched immediately after the incident.
According to the Kurdish Red Crescent hospital in the camp, the man barely survived the assassination attempt. His condition is critical and he is being monitored. The Asayîş suspects supporters of the terrorist militia ISIS were behind the attack. In Hol Camp, female jihadists have built up the Hisba force along the lines of the so-called Al-Khansa Brigade, the ISIS religious police for women. This force repeatedly commits atrocities against people who do not adhere to the ISIS' standards of behavior. 
Since the beginning of the year there have been thirteen attacks in the Hol Camp and at least eleven people have been killed. The day before, an Iraqi couple was shot dead, and earlier this week three women's bodies were discovered in the camp. In 2021, according to the camp administration, there were as many as at least 127 murders, all of which are believed to be the work of the Hisba force and the ISIS youth organization called 'Cubs of the Caliphate'. Most of the victims are Syrian and Iraqi internally displaced persons. Other people were injured in a total of 41 known assassination attempts last year. Thirteen arson attacks were carried out on tents belonging to refugees.
The Hol camp in the Hesekê canton is considered a hotbed of ISIS. Around 56,000 people currently live there, around half of whom are made up of internally displaced Iraqis. However, the camp population also includes thousands of ISIS families who were picked up by the Syrian Democratic Forces (SDF) after the capture of the last ISIS bastion, Baghuz, in early 2019. About half of all internees are minors, and many are being taught ISIS doctrine. This is creating a new ISIS generation, which the Autonomous Administration of North and East Syria has long warned against. However, most countries of origin refuse to take back their nationals and shirk their responsibilities.