Joint Action Platform: Turkey seeks to expand occupation
The Joint Action Platform of North and East Syrian Women's Organizations and Movements denounced Turkey's ambition to change the demographic structure and expand the occupation.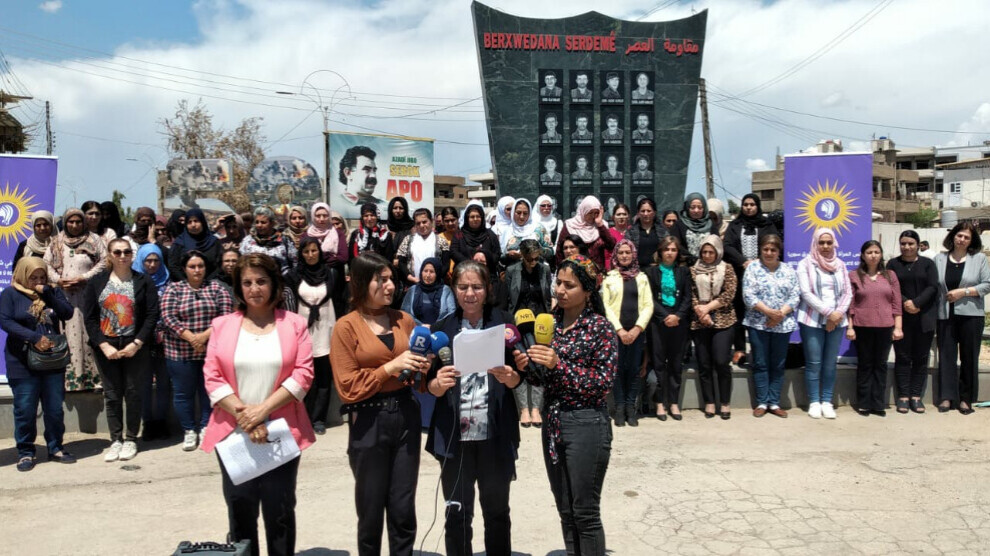 The Joint Action Platform of North and East Syrian Women's Organizations and Movements released a statement concerning the occupation policies of the Turkish state.
"The Turkish intervention in Syria's internal affairs and occupation of some regions since 2011 has been carried out in violation of international and humanitarian laws. Inhumane acts, murder, abduction, arrest and rape of women in the occupied territories constitute war crimes and crimes against humanity," said the statement, which further included the following:
'KURDISH SETTLEMENTS ARE TARGETED'
"The latest Turkish plan to return one million Syrian refugees back to Syria is a continuation of its policies of forced displacement of local people after the occupation of North and East Syria, destruction of historical and holy places, compulsory Turkish courses at schools, renaming schools and squares, destruction of history and changing the demographic structure in mainly Kurdish-populated places. Arab states such as Qatar and Kuwait that financially support the occupation projects of Turkey should also be condemned.
Apart from the hostile attitude of the Damascus government towards its people, this dangerous project is being carried out by the United Nations (UN) to the detriment of the expectations of the people. This will lead to the resurgence of ISIS and jeopardize the peaceful environment in the region.
'TURKEY SHOULD BE PUNISHED'
On this basis, we ask the international community to fulfil its responsibilities against the invasion project of Turkey. We call on the international community to realize the dangers of this project, not to allow the change of demographic structure and to punish Turkey for the crimes it has committed in the region.
The UN should pressure Turkey to withdraw from the occupied territories. In the meantime, we urge the Syrian people and society to refuse the project of the Turkish state which seeks to realize its dreams of the National Pact (Misak-ı Millî)."