KDP is responsible for attack on Shengal on 7 December, say the YPJ
The Women's Defense Units (YPJ) said that the KDP was responsible for the attack on Shengal on 7 December.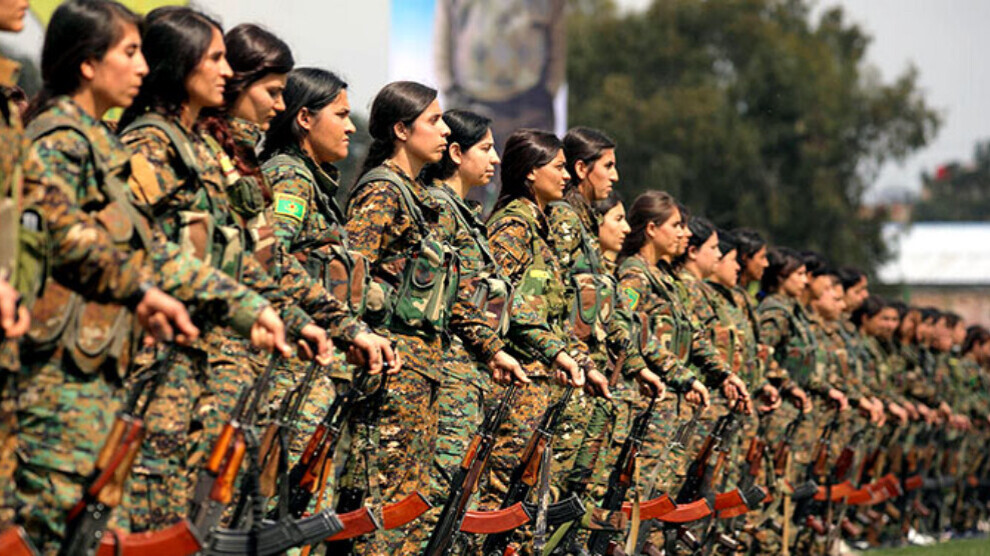 Shengal Autonomous Administration Council Co-chair Merwan Bedel was killed in the attack carried out by a Turkish drone on 7 December.
The YPJ (Women's Defense Units) said in a written statement: "Shengal established its autonomy with the power of its young men and women after the massacre carried out in 2014. Despite all attacks and threats, the people defended their land, existence and culture. Some forces could never digest this success and wanted to continue the massacre by targeting the leaders of the Êzîdxan society. They targeted the commanders of the Êzîdxan society, such as Mam Zekî, Mam Seid, Zerdeşt Şengalî and Merwan Bedel, who protected Shengal with their existence and work."
The statement added: "The invading Turkish state played a clear role in cooperating and financing the gangs in Shengal. After Shengal was liberated from ISIS gangs, the Turkish state and KDP's attacks and threats against these lands continued.
Shengal Autonomous Administration Executive Council Co-Chair Merwan Bedel was killed. He was targeted in partnership with MIT, Parastin and as a result of the silence of the Iraqi government. The KDP offers the lands of Bashur Kurdistan, which were liberated with the blood of hundreds of thousands of martyrs for their family interests, to the invading Turkish state in a dirty way. For this reason, the KDP is primarily responsible for this dirty attack."
The YPJ continued: "We see such attacks targeting the leaders and commanders of the Yazidi community as a continuation of the massacres of the past. We condemn those who are partners in these attacks and those who remain silent against the practices of the invading Turkish state. Our condolences to the family of Martyr Merwan Bedel, our Yazidi community and our patriotic people. As YPJ, we share the pain of our people. We call on all women around the world and in the democratic circles to take responsibility and protect Shengal.
We believe that the entire Yazidi community, especially women and young people, will continue to hold their strong will, their culture of resistance and that they will protect Shengal and the struggle of Mam Zeki, Zerdeşt Şengali, Mam Seid and Merwan Bedel. We call on the people of Shengal to strengthen their unity, protect their land, their culture and Êzidxan."