Kino Gabriel: 80 SDF members in Turkish custody
According to the Syrian Democratic Forces, at least 80 of its members are being detained in Turkey in violation of international law. SDF spokesman Kino Gabriel calls on the United Nations and the UN Security Council to act.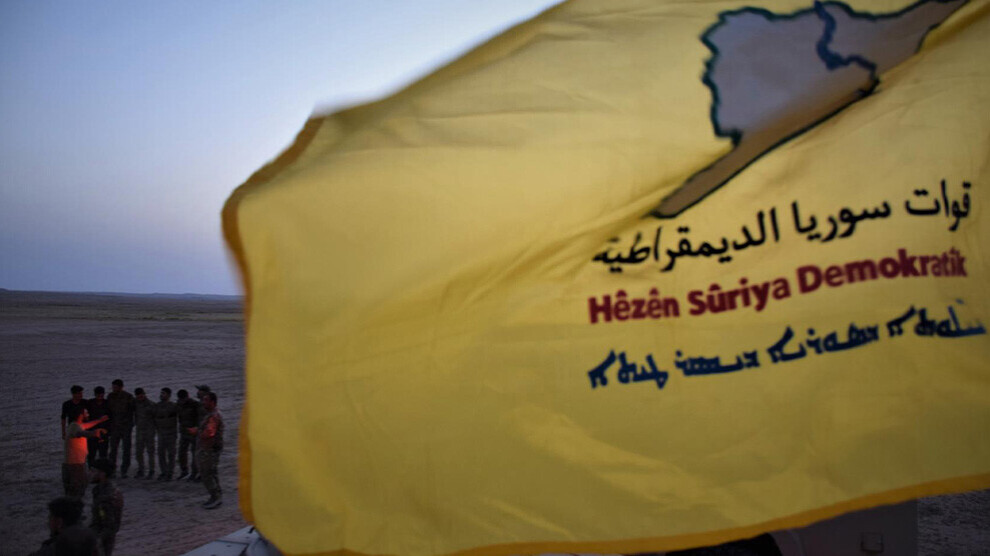 As at least eighty fighters of the Syrian Democratic Forces (SDF) are in prison in Turkey in violation of international law, Kino Gabriel, spokesperson for the SDF, calls on the international community, the United Nations and the UN Security Council to act.
A majority of SDF members imprisoned in Turkey have already been sentenced to aggravated life imprisonment under Turkish law. The charges are generally based on Turkey's anti-terrorism legislation and Article 302, which concerns the destruction of the unity and integrity of the state. According to Gabriel, three fighters from the Syriac Military Council (MFS) are among those affected. They were abducted from Serêkaniyê (Ras al-Ain) by the jihadist mercenary force "Syrian National Army" (SNA) to Turkey in the course of the autumn 2019 invasion and have only recently been given life sentences.
"The detention of SDF members in Turkey is a blatant violation of international law and the Geneva Convention. Our fighters were captured and abducted on Syrian territory as a result of the illegal incursion of Turkey and its militias," said Kino Gabriel. He stressed that the international community must clearly condemn this breach of law and respond with concrete measures. Especially from the UN a tough reaction against Ankara is expected. After all, Turkey is one of the signatories of the Geneva Convention.
"Of course, Turkey is knowingly violating the Geneva Convention. It is doing so to burnish its image in the international public eye and to hide its human rights violations. Turkey is trying to create and maintain the image in the international media that its invasion and occupation of Syria is a war on terror. In this way, it justifies the illegal abduction of our members to Turkish territory and their detention there," Gabriel said.