Kobanê intellectuals to hold workshop on national unity
The Kobanê Intellectuals Association will promote a national unity workshop in Kobanê which will be attended by many intellectuals, writers and academics as well as representatives of different political parties.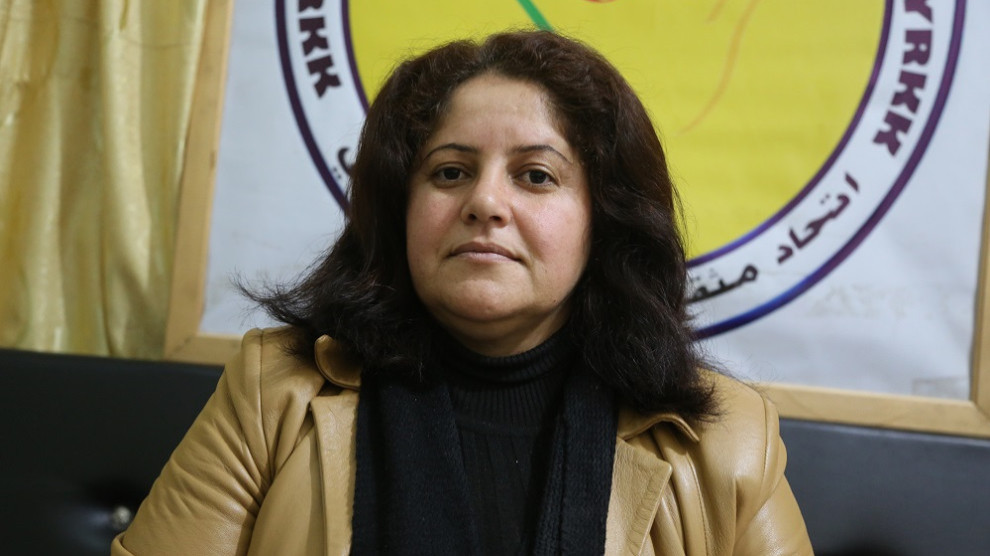 The Kobanê Intellectuals Association is organising a national unity workshop on 11-12 December which will see the participation of political parties, intellectuals, writers, academics and opinion leaders.
The workshop will analyse the threats directed to all parts Kurdistan, especially Rojava, and the attitude of the Kurdish people towards these threats.
Co-chair of Kobanê Intellectuals Union, Leyla Ebdo, spoke to ANF about the workshop saying that the Kurdish people are going through a critical process and the steps to be taken in this process will be discussed in the two-day meeting.
Leyla Ebdo said: "In the workshop we'll analyse the sensitive process our country is going through and we'll also address what needs to be done in this process. In this critical process, we will also analyse and take into our hands the attitude of our people, politics and intellectuals."
Reminding that Kobanê is a symbolic city within the wider context of Kurdish national unity, Ebdo said: "We paid heavy prices here. We thought that it would be more meaningful to take the first step for the national unity from Kobanê."
Mesud Mihemed, member of the workshop preparatory committee, said that many people from Kobanê were invited to the two-day meeting and said: "All political parties as well as independent personalities were invited. We want the workshop be attended by many different section of the society to discuss all together the future."
Mentioning the importance of bringing together the Kurdish people around a common policy Mesud Mihemed added: "We want to discuss what is our plan to protect the gains of our people in the face of the changing new balances in the region. It is our basic desire to come together around a common policy."