Kongra Star calls for the recognition of Yazidi genocide and autonomy of Shengal
Kongra Star calls on international institutions and the international community to recognize the autonomous status of Yazidi land Shengal.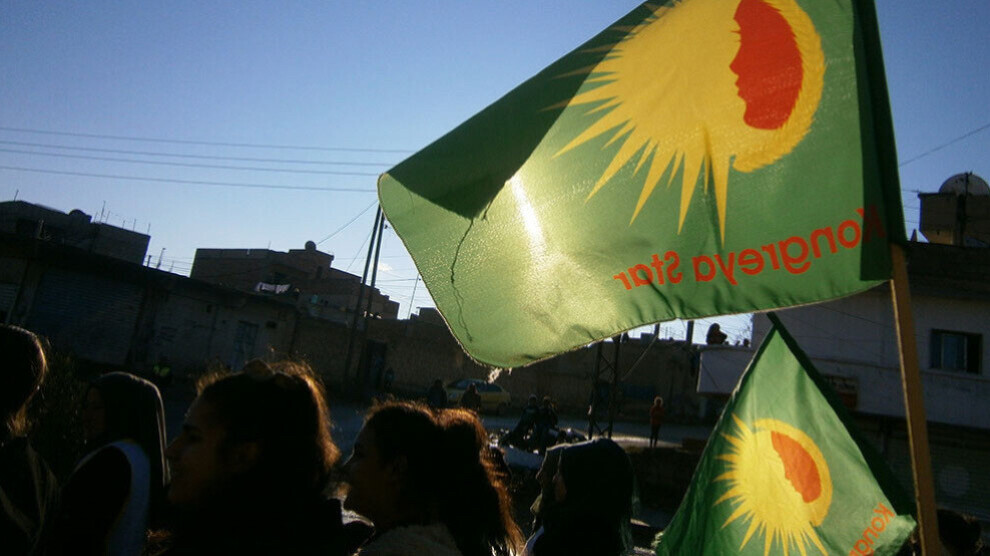 The North and East Syrian Council of Kongra Star released a statement marking the anniversary of the 3 August 2014 genocide suffered by the Yazidi community at the hands of ISIS in the Shengal (Sinjar) town of southern Kurdistan (northern Iraq).
Remarking that ISIS mercenaries sought to annihilate the Kurdish people with support from the Turkish state, Kongra Star noted that over five thousand women were abducted and the aftermath of many is still not known, while thousands from the Yazidi community were massacred for the whole world to see.
"The massacre of the Yazidi community was perpetrated with the support of ISIS' local and international partners within the framework of schemes that involved the cooperation of the Turkish state and the KDP," said the statement by the women's umbrella organization in North-East Syria.
Kongra Star commemorated all the victims on the eight anniversary of the massacre that sought to wipe out the existence, history and culture of Yazidis, which was the 73rd mass slaughter suffered by the ancient Kurdish community in their history. "In spite of all the massacres they have experienced, the Yazidis still embrace their existence, culture and faith on their land," it noted.
Kongra Star pointed out that the governments of Iraq and Kurdistan Region did nothing for the protection of the Yazidis in Shengal. It said that the founding of Shengal Autonomous Administration was achieved thanks to the sacrifices of Yazidi women and men.
Kongra Star called on the United Nations, the European Union and the international community to recognize the 3 August 2014 genocide against Yazidis and the Autonomous Administration of Shengal.