Manbij Internal Security Forces carry out operation against drug dealers
Manbij Internal Security Forces arrested many drug dealers in Manbij.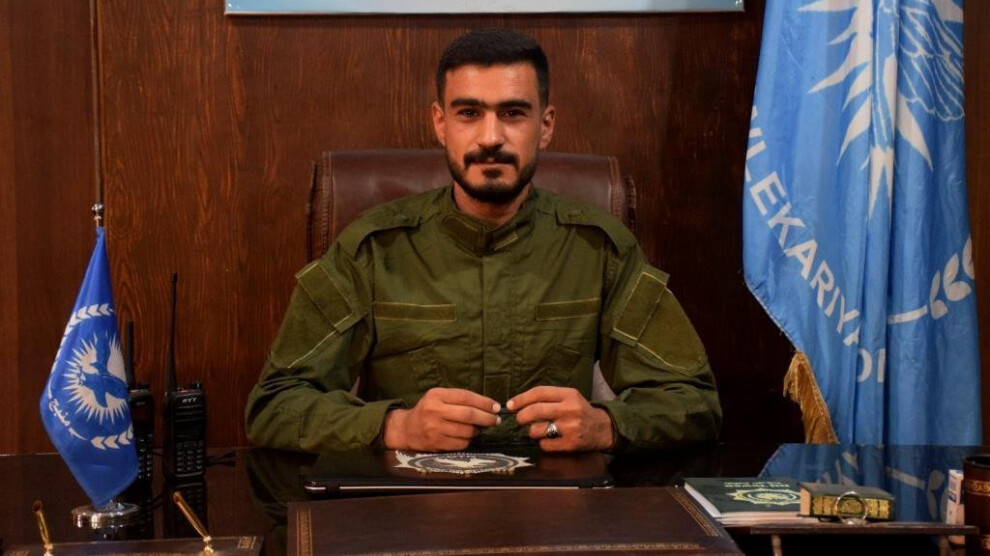 Azad Mihemed, member of Manbij Organized Crime Office, made evaluations about the latest situation in the fight against drugs.
Mihemed said that the Internal Security Forces do not turn a blind eye on drug dealers, and added: "Our forces have detected and detained many drug dealers recently. We scrutinize every piece of information we receive. Most drugs enter the Autonomous Administration regions by transport vehicles through the border gates. Drug dealers then take these substances and transport them to various parts of the region. Often young people are the target of drugs. The aim of those who transfer drugs to the Autonomous Administration regions is to corrupt the youth and prevent them from organizing."
Azad Mihemed said that they needed the solidarity of the people in the fight against drugs. Mihemed also confirmed that they will increase the inspections at the border gates and will prevent the entry of drugs into Manbij.
Mihemed said: "Our people should be careful about the danger of drugs. Society needs to be made aware of this. Families should also supervise their children and try to solve the problems experienced by children within themselves. Otherwise, psychological problems leading children to drugs may result."