Martyr Kamber Söylemez laid to rest in Qamishlo
Hundreds of people bid farewell to martyr Kamber Söylemez in Qamishlo.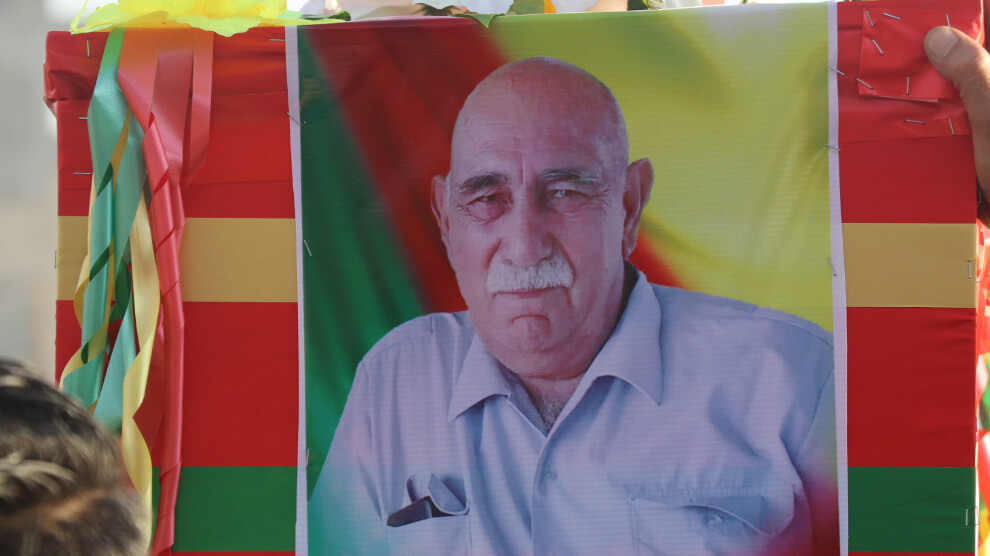 Hundreds of Qamishlo residents and representatives of civil and military organizations attended the funeral of Kamber Söylemez, a member of the Democratic Society Movement (TEV-DEM). In addition, Kurdistan Women's Party Assembly Member Asma Ararat (Delal Nurhaq) and Kurdistan Women's Association Executive Council Member Gülistan Osman (Zîlan Qamişlo) were commemorated at Martyr Delil Saroxan Cemetery.
At the beginning of the ceremony, Şemsixan Gulo, a member of the Qamishlo Martyrs' Family Council and the mother of the martyr Mihyedîn Gulo, commemorated all the martyrs of freedom.
Şemsixan Gulo said: "No one can defeat the revolution that these martyrs built with their blood. We will continue to walk in the footsteps of our martyrs."
Zeyneb Murad, a member of Kongra Star Qamişlo Coordination, said that the success of the revolution was achieved thanks to the sacrifices of the martyrs.
Murad said: "Today, millions of Kurds continue their struggle against the Turkish invasion following the words of Leader Abdullah Öcalan."
Cizre region Human Rights Organization co-chair Evin Cuma spoke about the commitment and work carried out by martyr Kamber Söylemez who was often targeted by the invading Turkish state because he was a member of the Kurdistan National Congress.