Mazlum Abdi: We will liberate Afrin and all occupied regions
Commander-in-Chief of the Syrian Democratic Forces (SDF) Mazlum Abdi praised the resistance of the Afrin IDPs in the Shehba Canton and said that "We will liberate Afrin and all other occupied regions."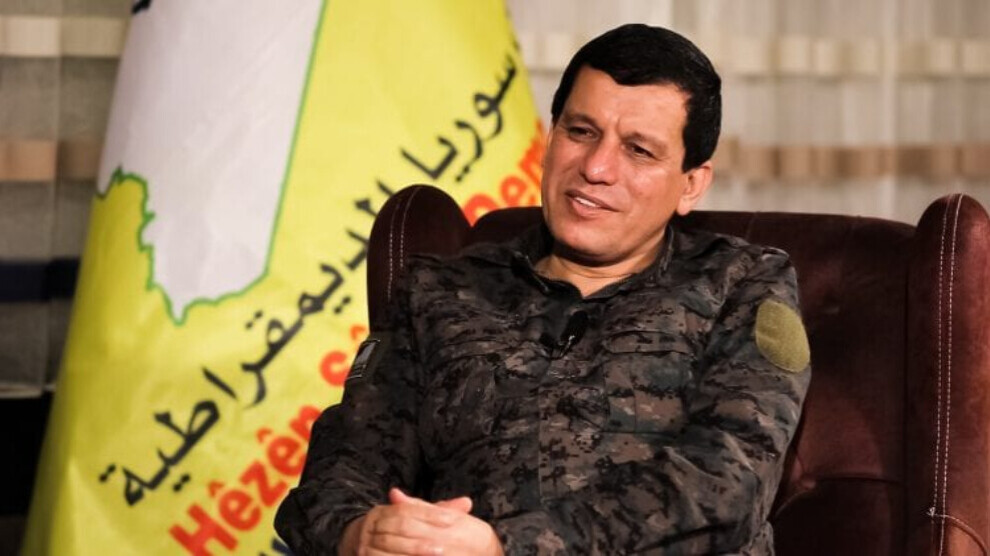 The International Dialogue Workshop started in the Berxwedan Camp in the Fafîn district of the Shehba Canton on Tuesday under the title "Afrin between the Turkish occupation and international interests."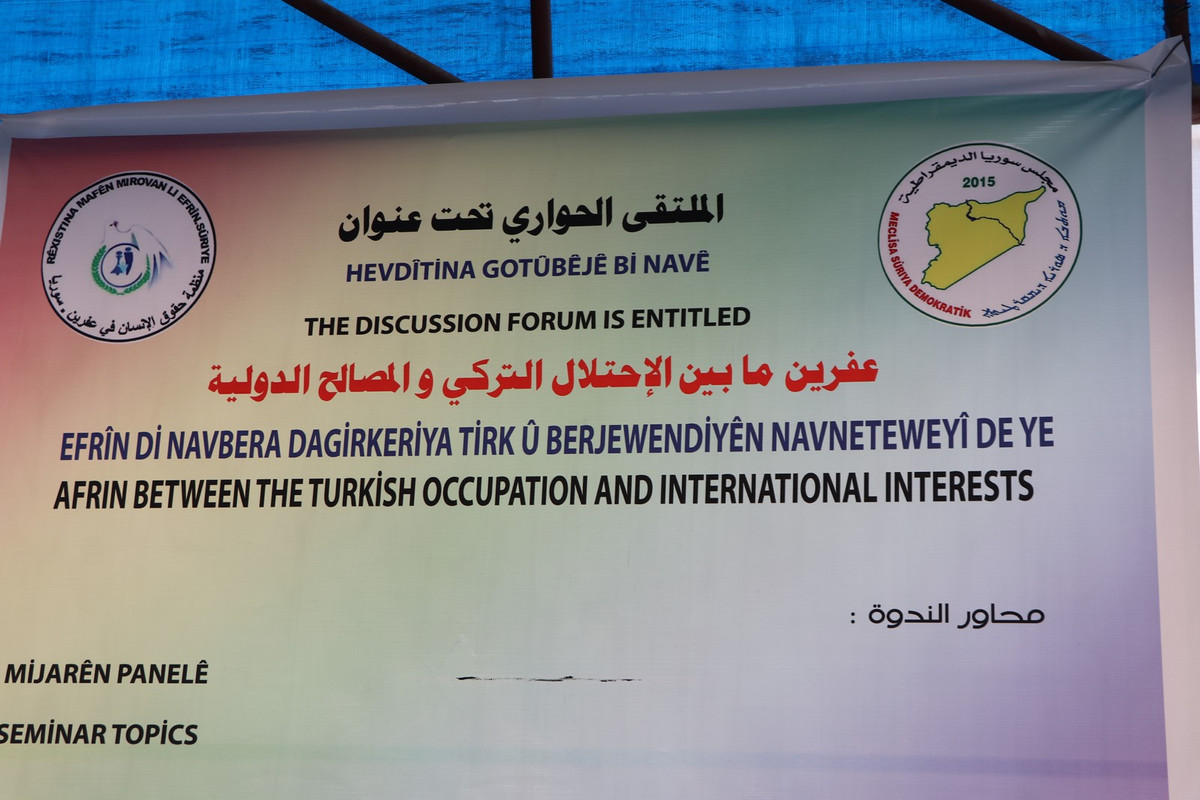 Democratic Islam Congress Member Ebdulkerîm Saroxan, Hesekê Armenian Community's Executive Council Member Arîv Nersîs Kassabian, El-Hîwar Magazine Editor-in-Chief Dr. Azad Elî, Syrian Democratic Council (MSD) Executive Council Member Hisên Ezam, representatives of Afrin Region Democratic Autonomous Administration, Kongra Star, MSD, Afrin Canton Council, Shehba Canton Council, Yazidis Union and other non-governmental organizations are attending the workshop.
Mihemed Remedan, Deputy Co-Chair of the Afrin Canton Council, made the opening speech of the workshop while Syrian Democratic Forces (SDF) Commander-in-Chief Mazlum Abdi attended via Zoom.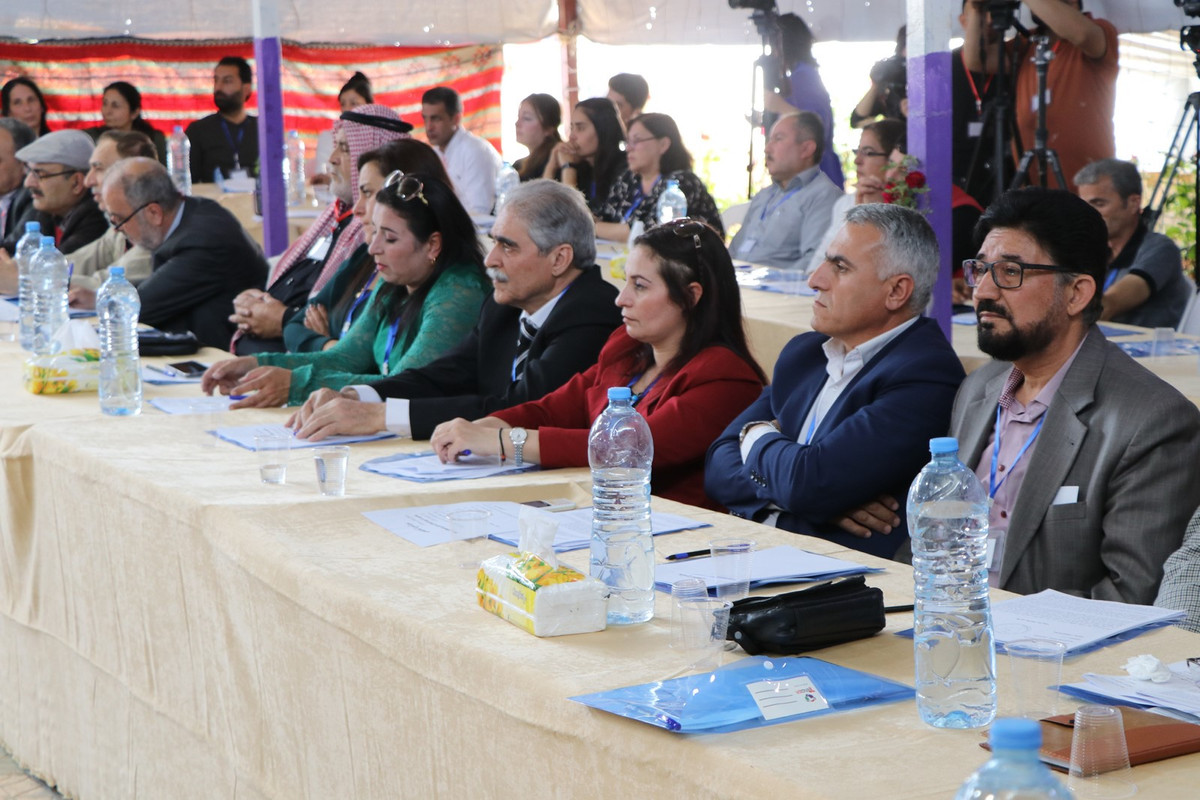 Titled "Political implications of the Afrin occupation," the first session of the workshop will witness a discussion on the political implications of the occupation of Afrin, crimes and violations in defiance of human rights and international laws, and strategic methods to end the occupation.
SDF Commander-in-Chief Mazlum Abdi made a speech via Zoom at the workshop and addressed the Turkish state's policy towards Syria and North and East Syria. "With its attacks on North and East Syria, the Turkish state seeks not only to destroy the SDF, which it deems as a 'terrorist group', but also to invade other regions, to change the demographic structure of the region, to destroy the history of the peoples and to massacre the peoples," the Kurdish military leader said.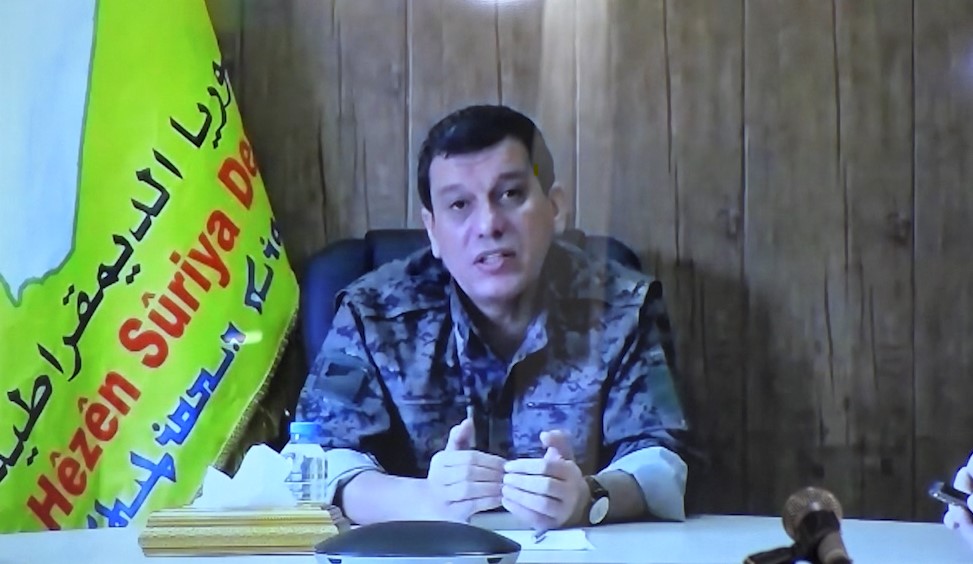 'TURKISH AGGRESSION SHOULD NOT BE JUSTIFIED'
Abdi emphasized that the Syrian people should take a tough stance against the invading Turkish state, stating, "The practices of the Turkish state in the occupied regions of north-eastern Syria are not legitimate and legal. These violations include rape, oppression and war crimes. They should not be justified. The Syrian people, with all their peoples and minorities, should not remain silent towards these crimes."
CALL UPON RUSSIA AND THE US
Abdi insisted that Russia and the US should play an active role and take a clear stance against the Turkish occupation policy.
"We will always stand up against these policies. We will frustrate the invasion plans. Turkey has sought to realize its plans since it intervened in Syria. However, the resistance of our people against the invaders has made the Turkish state unhappy. We will work in the diplomatic, political and military fields to frustrate the plans of the Turkish state."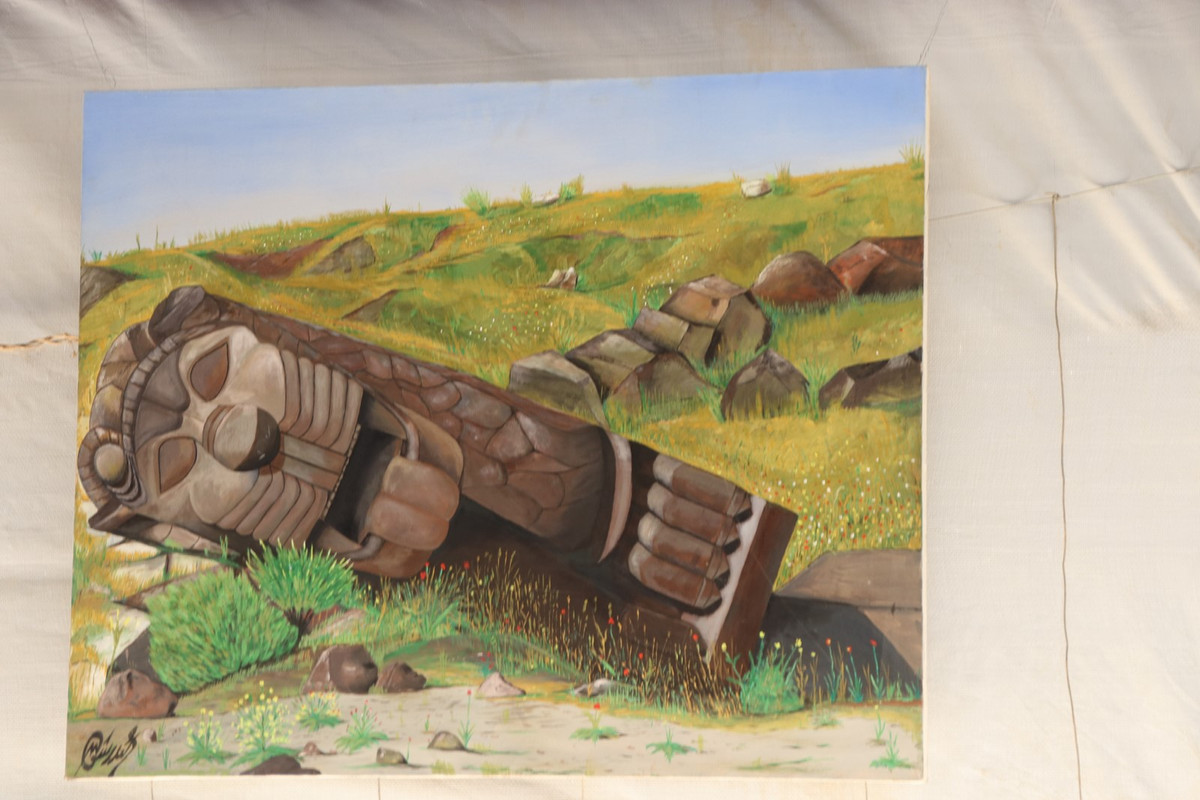 'INVASION OF AFRIN WAS AN INTERNATIONAL CONSPIRACY'
Abdi also praised the resistance of Afrin IDPs in the Shehba Canton and said, "The people of Afrin have been resisting against the invasion plans for 4 years. We must continue and expand our resistance. The invasion of Afrin was an international conspiracy. We will liberate Afrin and other regions along with their residents. There are some reasons for the delay in the liberation of Afrin and we will try to overcome them. We need serious efforts for the liberation of Afrin."
The Kurdish commander called on the Kurdish people and all political forces to adopt a common stance.