Memorial for victims of the Tal Rifat massacre
A commemorative march took place in Shehba on the 40th day after the death of ten displaced civilians from Afrin, who died on 2 December in a Turkish artillery attack on the small North Syrian town of Tal Rifat.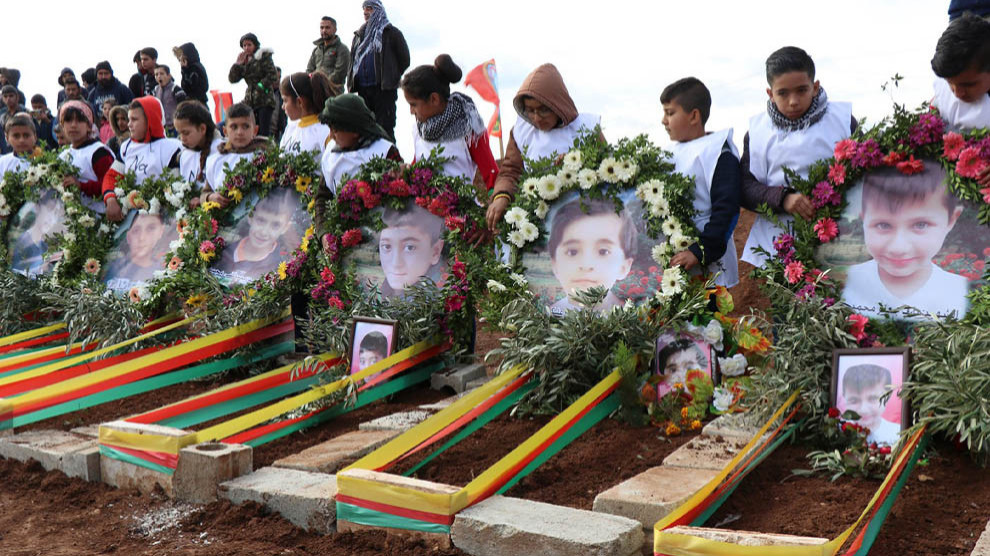 On 2 December, the Turkish army committed a massacre of refugees from Afrin who sought protection in the town of Tal Rifat (Kurdish: Arfêd) in the northern Syrian canton Shehba. Eight children between the ages of three and 15 and two adults were killed in an artillery fire.
A demonstration was held in Fafîn district of Shehba on Sunday to commemorate the 40th day after the death of the refugees. During the commemoration march, the international public was called upon to take a clear stand against the Turkish army.
Thousands of refugees from Afrin took part in the demonstration, which started in the centre of Fafîn and led to the cemetery of the martyrs. Many participants carried olive branches as a symbol of peace and pictures of those killed in the massacre. The banners read "You can't destroy our dreams." In addition, slogans were repeatedly chanted in recognition of the resistance against the invasion.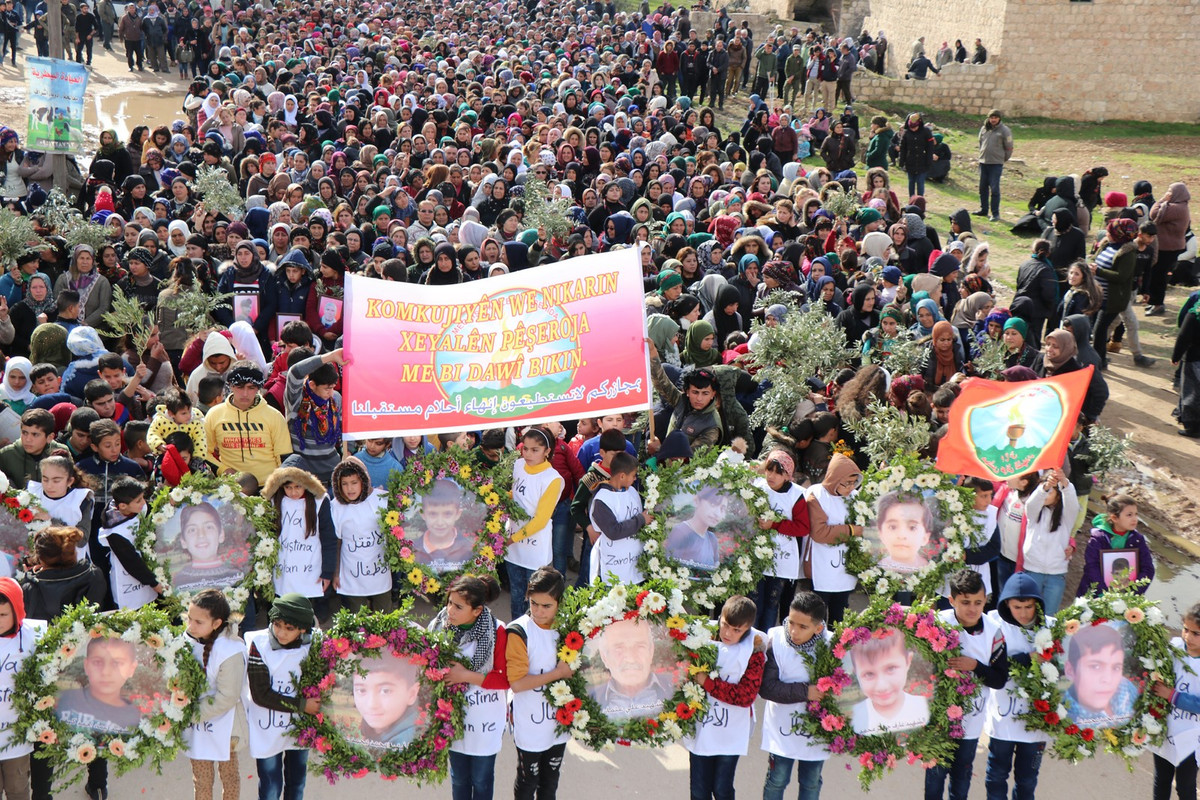 After the arrival of the crowd at the cemetery, the commemoration began with a minute's silence. This was followed by speeches in which the Tal Rifat massacre was sharply condemned.
Erdoğan is a war criminal and the most bloodthirsty dictator of the century. After Shengal, Roboski, Nusaybin, Afrin and Serekaniye, he now also has the blood of our children on his hands in Tal Rifat, the speakers said.
Democratic circles, human rights organisations and especially UNICEF were called upon to finally take action.
"The international community should fulfil its duties towards the fascist Turkish government. We don't want any more deaths, especially no killed children. The occupation must be stopped," said the people.
Finally, carnations were laid on the graves of the killed children. The day of remembrance ended with slogans.