More than 2,5 million signatures collected in campaign for Öcalan's freedom
The campaign launched to demand the physical freedom of Kurdish leader Abdullah Öcalan has collected over 2,5 million signatures in North and East Syria since January 22.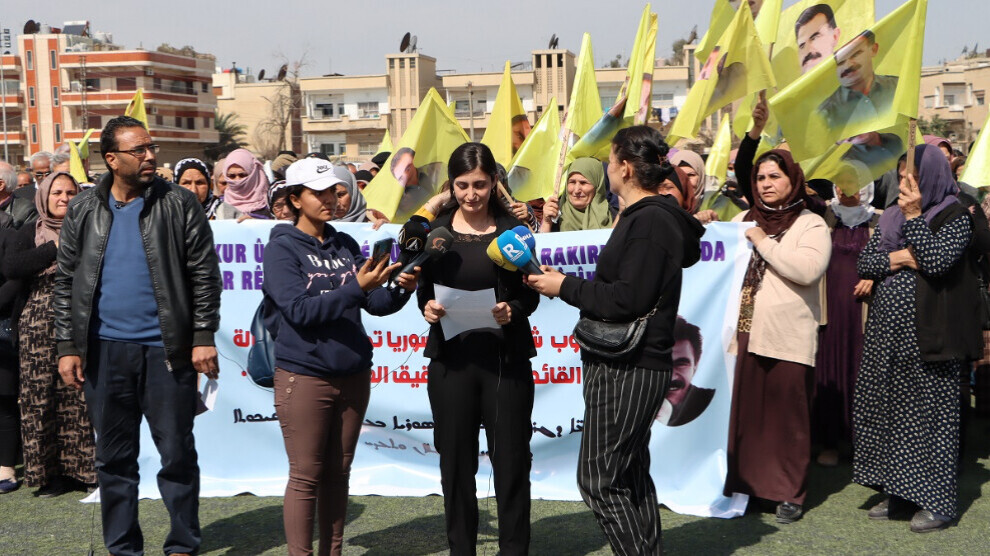 The North and East Syria People's Initiative, in coordination with the Freedom for Abdullah Öcalan Initiative-Syria, announced in a statement the outcome of the campaign launched on January 22 under the motto "The peoples of North and East Syria call for the removal of the isolation of Öcalan and his physical freedom."
The Kurdish version of the statement was read out by Mihêdî Dixêm and the Arabic version by Ahin Eli at the Heysem Kiçe Stadium in Qamishlo.
The statement said: "The people of Damascus, Lebanon and South Kurdistan (North Iraq), as well as North and East Syria, participated in the signature campaign launched on January 22 to demand the physical freedom of Abdullah Öcalan. A total of 2 million 626 thousand 828 signatures have been collected during the course of the campaign.
The statement urged human rights organizations and the European Committee for the Prevention of Torture (CPT) to respond to the calls and demands of the people. It said: "No news has been received from Öcalan for more than 23 months and the effects of the earthquake on İmralı Island have not been reported."
After the statement, the list of signatures was handed over to the Freedom for Leader Abdullah Öcalan Initiative to be conveyed to the CPT.