Occupation forces attack a village of Gire Spi
Turkey's genocidal incursion seeking to invade North and East Syria has continued since October 9 in violation of international law and in spite of so-called ceasefire agreements.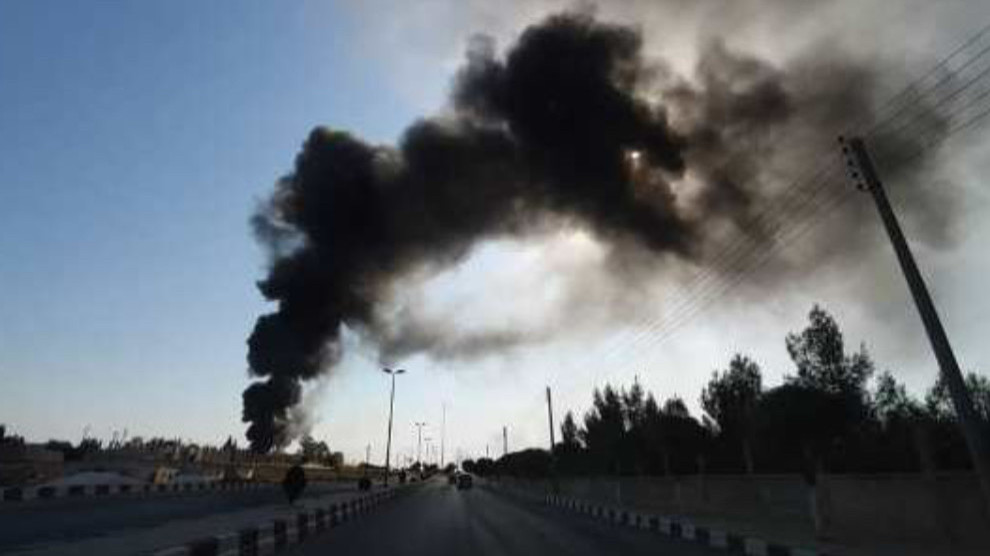 Local sources report that the Turkish state forces and allied mercenaries attacked the village of Qizeli in the occupied Gire Spi (Tal Abyad) region Tuesday evening. The aggression was reported to be continuing as of 21:00 local time.
The occupation forces have shelled several areas in the region on Tuesday. The village of Simoqa in the Shehba region was attacked with howitzers today afternoon.
The villages of Um El Xêr, Tewîla, Micêbra Şêrabî and Dirdar in Til Temir region were also attacked earlier today, as well as the Micebra Şerabi village northeast of Til Temir.
Girê Spî (Tal Abyad) remains under the occupation of the Turkish army and mercenaries of the so-called Syrian National Army (SNA). As a result of the invasion, which began on October 9, 2019, at least 300,000 people in northern and eastern Syria have been forced to flee. Reports from the region bear witness to serious human rights violations on a daily basis.