Occupation forces attack villages in Shera, Afrin
The Turkish state's genocidal offensive seeking to invade North and East Syria has continued since October 9 in violation of international law.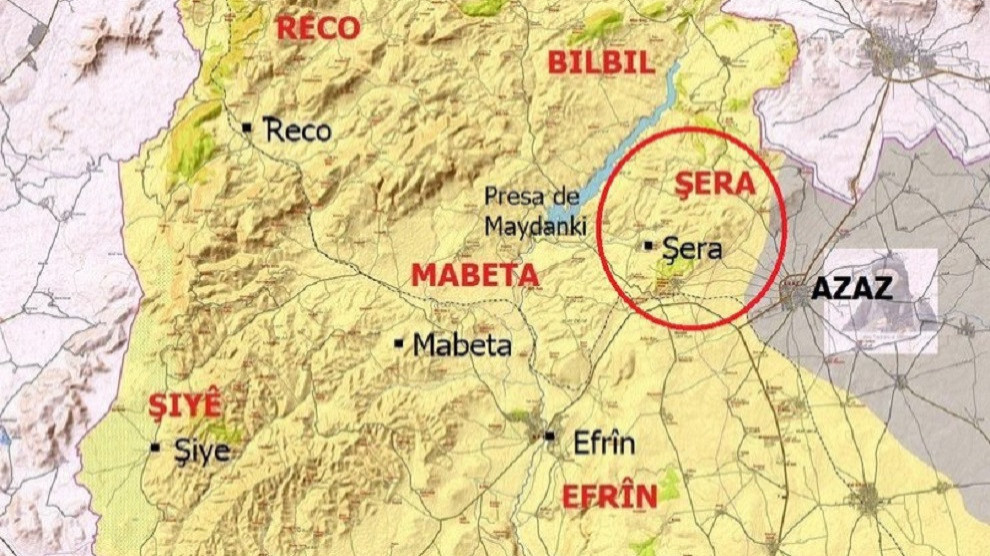 The occupant Turkish army and allied mercenaries are attacking the villages of Meranaz and Shiwarxa in Afrin's Shera district.
The artillery attack continues.
The Erdoğan regime of Turkey attacks the northern Syrian territory on daily basis. In recent days, dozens of artillery attacks have been carried out by Turkish forces and allied militias against the region.
With all kinds of heavy weapons and the so-called Syrian National Army, the Turkish state launched brutal attacks against Afrin on 20 January 2018. The attacks by land and air claimed the lives of hundreds of people and forcibly displaced hundreds of thousands. In an attempt to change the demography of the region, the Turkish state drives the local population into flight and settles other people in Afrin. They are changing the Kurdish and Arabic names of villages into Turkish, naming parks and squares after 'Recep Tayyip Erdoğan'. They are using Turkish Lira and imposing Turkish language at schools.