Ongoing Turkish attacks on northern Syria result in casualties
The Turkish occupation forces attacked villages in Girê Spî, Afrin and Şehba regions. In Xanê in western Girê Spî, one person suffered fatal injuries and another man is being treated in the hospital.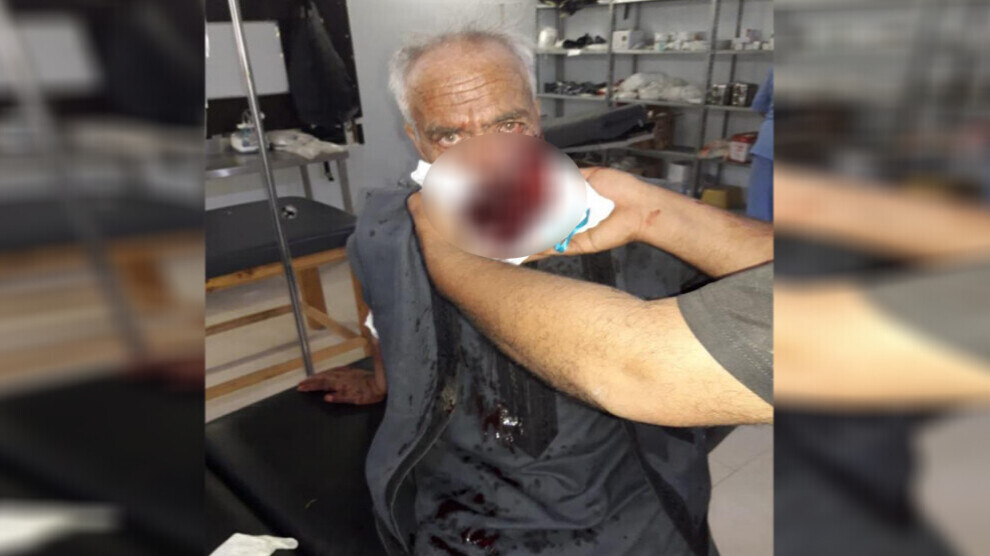 The Turkish army carries out massive artillery attacks on villages in western Girê Spî (Tal Abyad). In Xanê, a villager named Hemûdî Ali Osman was fatally wounded on Sunday. Another resident, Mihemed Eyûb, also suffered injuries and is being treated in the hospital. There was considerable damage to property. The attacks on the villages of Ehmediyê, Dînak, Erîda, Bîr Ereb, Serzûrî, Huriye, Kopirlîk and Xanê continued throughout the day.
More artillery attacks by the Turkish occupation forces and their jihadist proxies are reported from Afrin's Şera district and the Şehba canton. More than 30 shells hit the villages of Merenaz, Alqemiyê and Şiwarxa in Şera yesterday. In Şehba, the villages of Til Madiq, Şêx Îsa and Minix, as well as Nayêf Mountain and the dam were targeted, with over 20 shell impacts counted in the region. Information about the consequences of the attacks was not immediately available.