People in Afrin continue to be kidnapped and tortured by mercenaries
Mercenaries linked to the Turkish state kidnapped two people in Raco, in the province of Afrin. A child tortured by mercenaries in the Jinderes was taken to hospital for treatment.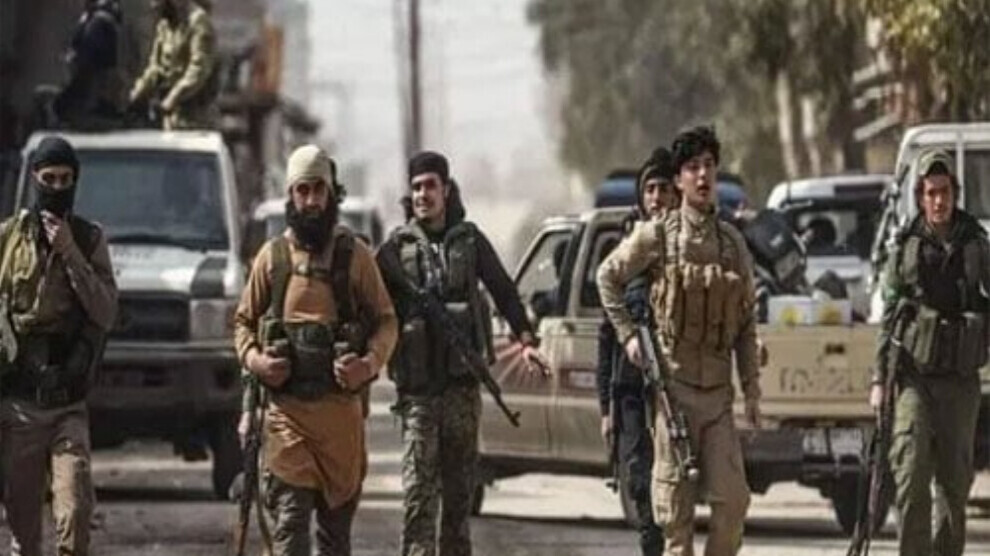 Mercenaries of the "Military Police" kidnapped two people, Abdin Birim (40) and Mihemed Omar (45), from the village of Mamala in Raco, province of Afrin. The abducted are being held at a mercenaries center in Raco.
A fight broke out between the child of Xalid Ednan (Ado) from Jinderes and the child of a family settled in the district after the occupation. Thereupon, mercenaries of Turkish state-linked group called Samarkand raided Ado's house in the village of Kefersefrê and tortured the boy in front of his family. The tortured child was taken to the hospital.
In the Shera district, Mihemed Casim (Ebû Emşe), one of the mercenaries of Sultan Süleyman Shah (Emşat), fined a young man named Hesen Rifet 2,000 dollars without any justification. He threatened to torture and kidnap the teenager if he refused to pay the fine.