People in Tabqa marched against Turkish invasion
Hundreds of people in Tabqa marched against the invading attacks of the Turkish state.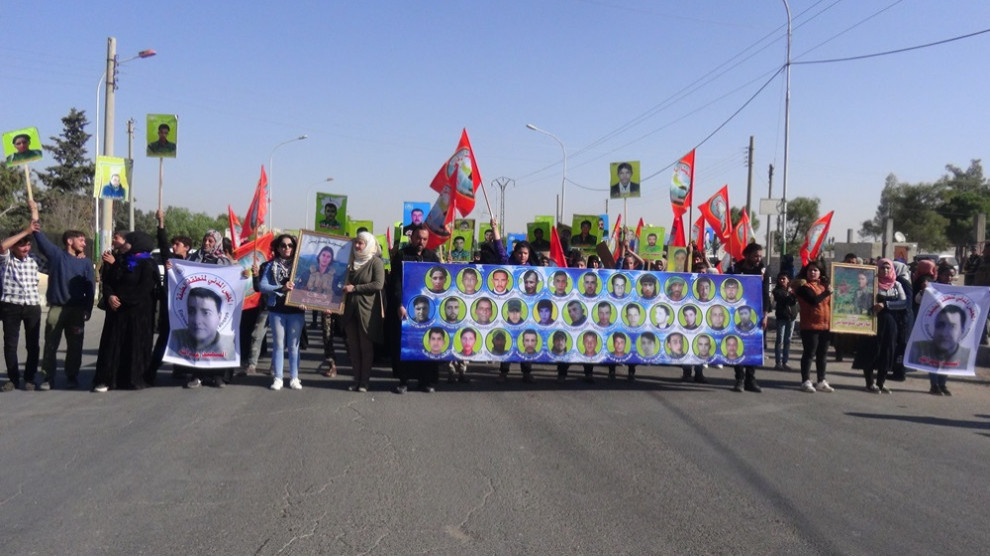 A protest was organized today by the Tabqa Martyrs' Families Assembly to protest the Turkish state invasion of northern and eastern Syria.
Members of Tabqa Civil Administration and representatives of civil society organizations joined in the march, which started in front of the Martyrs' Families Assembly building.
The Turkish state continues its attacks
When the march reached Tabqa Martyrs graveyard, a rally was held. A press release was read by Abdulkerim Ibrahim on behalf of the Martyrs' Families Assembly.
The statement emphasized that the struggle will continue to protect the values ​​created by the martyrs.
The statement condemned the Turkish state and its mercenary allies invasion attacks and their massacres of civilians.