People of Afrin: We will return home and expel the invaders
Hundreds of people vowed that their land would be liberated and occupation forces would be expelled.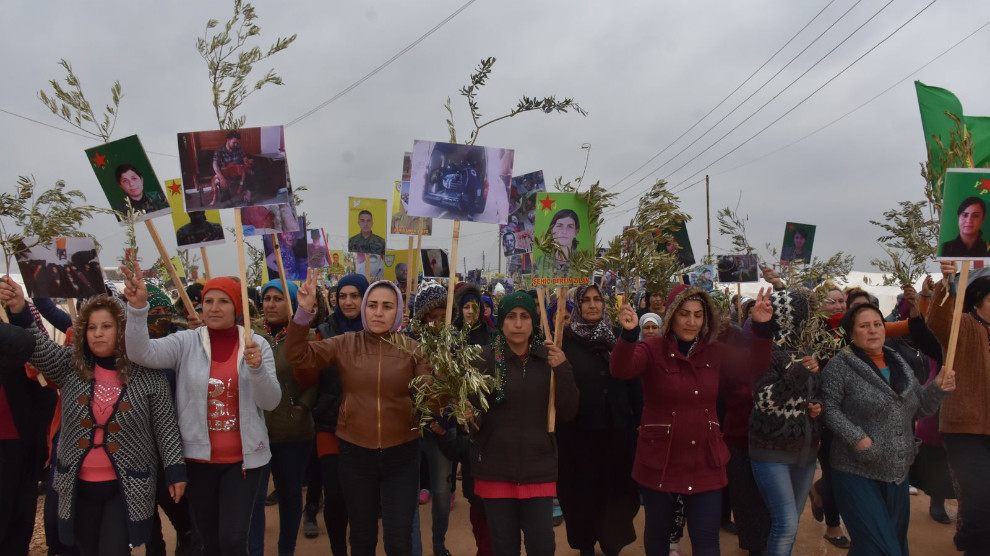 People of Afrin took to the streets in Shehba to mark the anniversary of the launch of Turkey's occupation attacks against their hometown on 20 January 2018.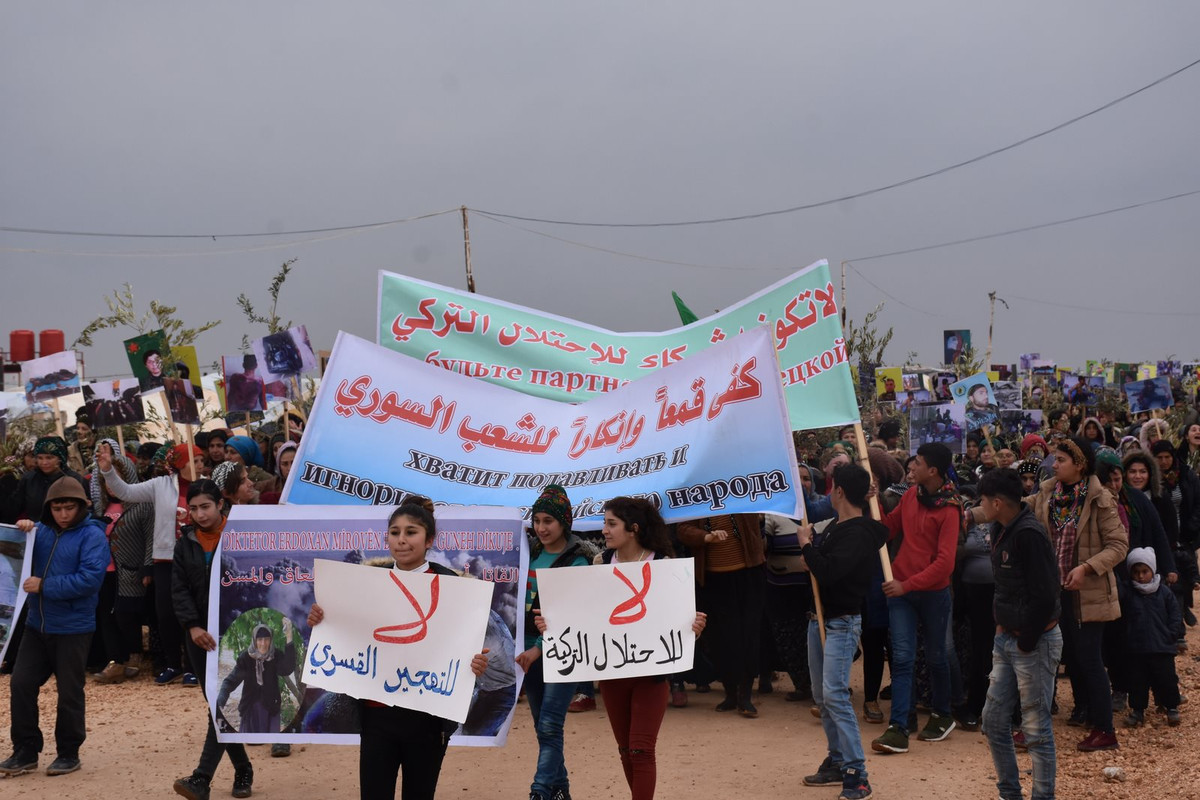 Hundreds of people joined a march in the vicinity of the Serdem Camp displaying photos of the martyrs who fell in the Resistance of the Age and in the Honor Resistance, and banners that read "No demographic change, massacre of children and forced displacement", "We will return to Afrin and expel the invaders".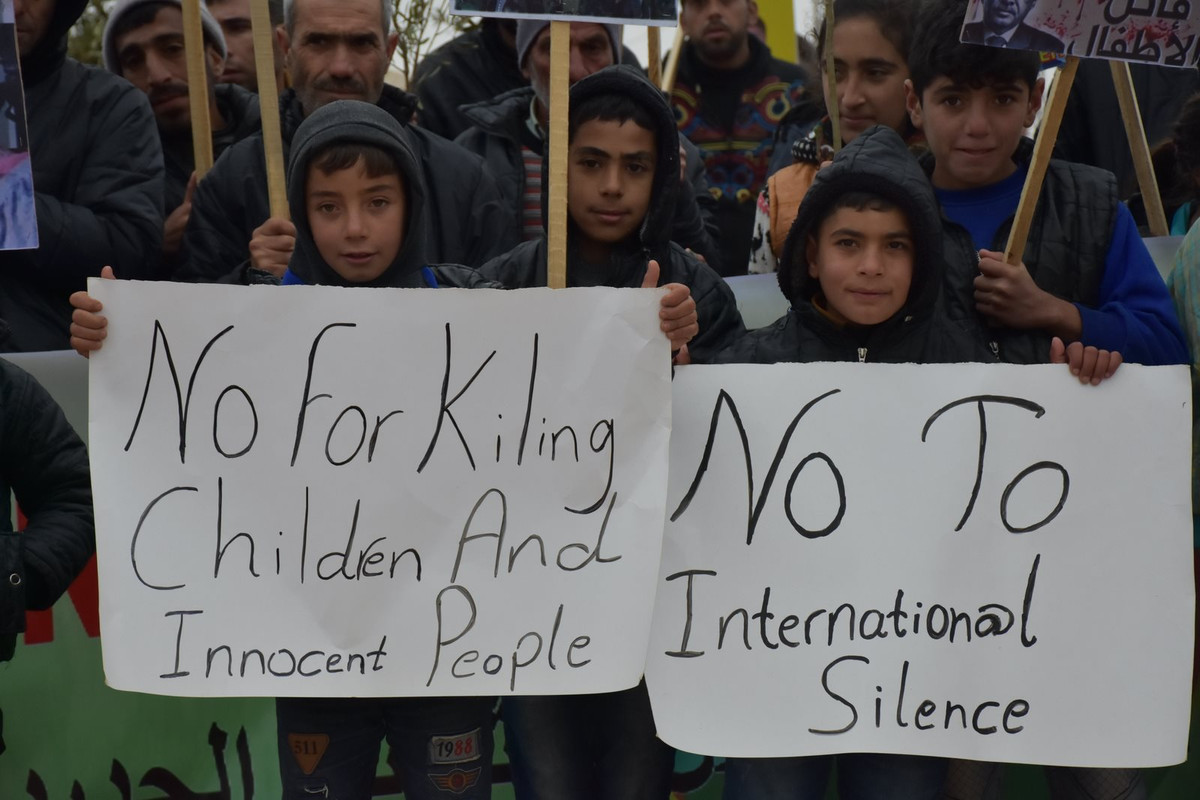 The crowd saluted the march of armed forces and condemned the genocidal attacks of the Turkish state and allied mercenaries.
"AFRIN WAS OCCUPIED THROUGH TURKISH-RUSSIAN DEAL"
Speaking at the following rally which began with a minute's silence, Serdem Camp Council co-chairperson İdris Weqas said the following; "The deal between Russia and Turkey paved the way for the occupation of Afrin. The people of Afrin will continue to resist until their home is liberated. We will not allow the conspiracy against the people of Afrin to accomplish."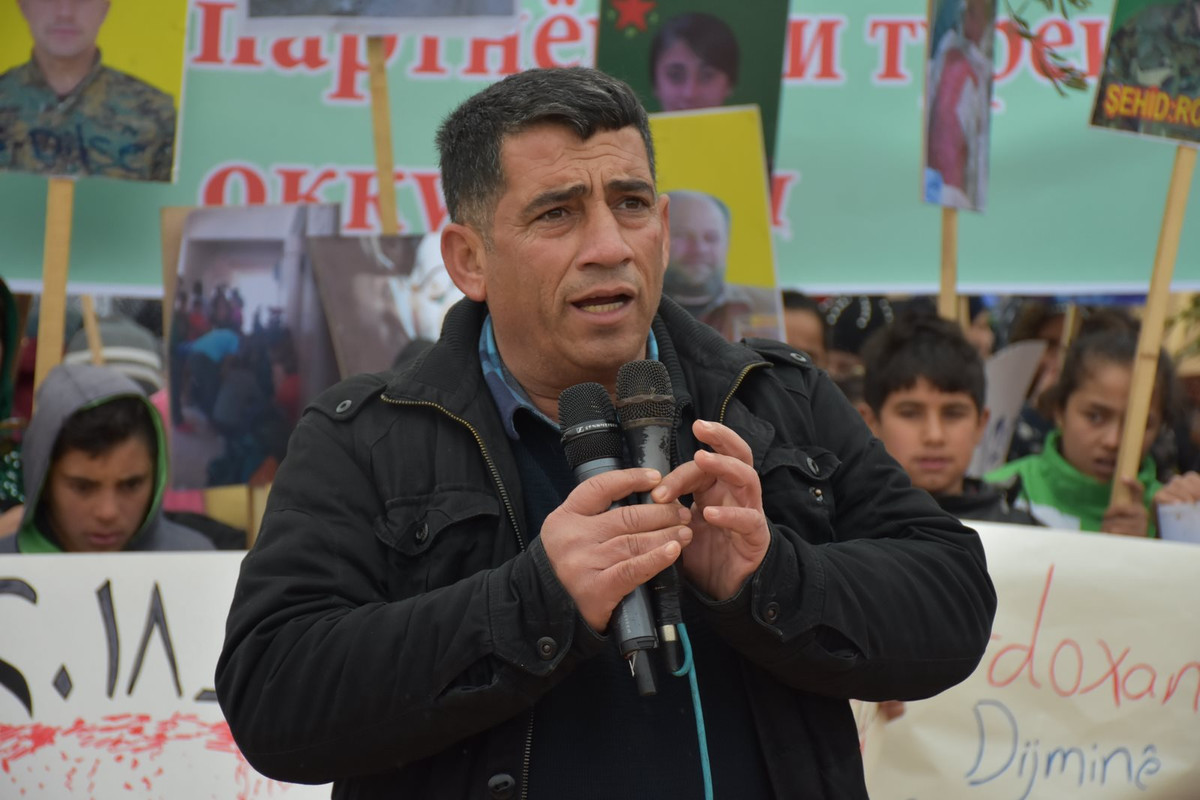 Speaking after, Rojava women's umbrella movement Kongreya Star executive Salha Mihemed said that the year 2018, when the occupation attacks against Afrin began and the city was then invaded, is a black year for its people. She raclled that residents of the city were forced to leave their homes because of the attacks.
The demonstration ended with slogans saluting the resistance against occupation forces.