People of Kobanê: Öcalan is our red line!
Reacting to the isolation imposed upon Kurdish people's leader Abdullah Öcalan, the people of Kobanê said: "The Leadership is our red line."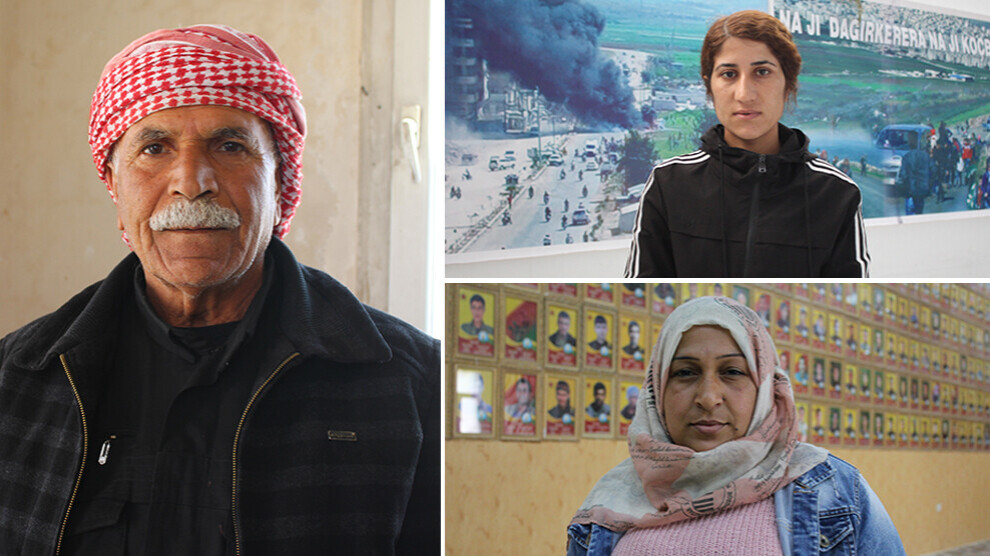 The isolation imposed on Kurdish people's leader Abdullah Öcalan is getting worse. Citizens in Kobanê, reacting to the isolation, emphasized that they will do whatever they can to ensure Öcalan's physical freedom.
Şêx Muhammed Emin İbrahim: The leaders of all peoples in the world live free, but our leader is imprisoned by the fascist Turkish state. They are holding the Leader captive in order to break the will of the Kurdish people. But they will never break our will. As the people of Kobanê, we will always follow in the footsteps of our Leader and we will always be by his side until the last drop of our blood. We will strengthen our struggle in every way until the Leader regains his physical freedom.
Hebûn Mihemed: In the past, the Leader was meeting with his family and lawyers, but it has been a long time since we received any information from him. The Turkish state saw that everyone was based on the Leader's thought and philosophy. This made their job difficult and they put in place a heavy isolation against the Leader. But no matter what they do, we always follow the thought and philosophy of the Leader.
In the message Leader Öcalan gave especially to the youth he said: "We started young, we will succeed young". We call on all young people to embrace this idea and philosophy and to follow the path of the Leader. Young people in the 4 parts of Kurdistan should support their Leader. We should also say that the Leader, who gives so much effort and value to young people and says 'Youth is the red line for me', is now a red line for us. We are ready to do whatever it takes. Whatever is asked of us, we will do for our Leader.
Cîhan Bozan: The invading Turkish state imposes a heavy isolation on the Leadership. But we believe that 2022 will be the year when the physical freedom of the Leader will be achieved. We call on everyone in all four parts of Kurdistan to stand up until the leadership is freed from the heavy isolation. Yes, the Leadership is not with us physically, but his ideas and philosophy are with us. And we will always fight along the line of the Democratic Nation that he offers us.