People of Rojava stone the occupation forces on patrol
A convoy of the Russian and Turkish military patrol in the west of Dirbêsiyê has been stoned by local residents. In the meantime, the attacks of the invading troops on Til Temir continue unabated.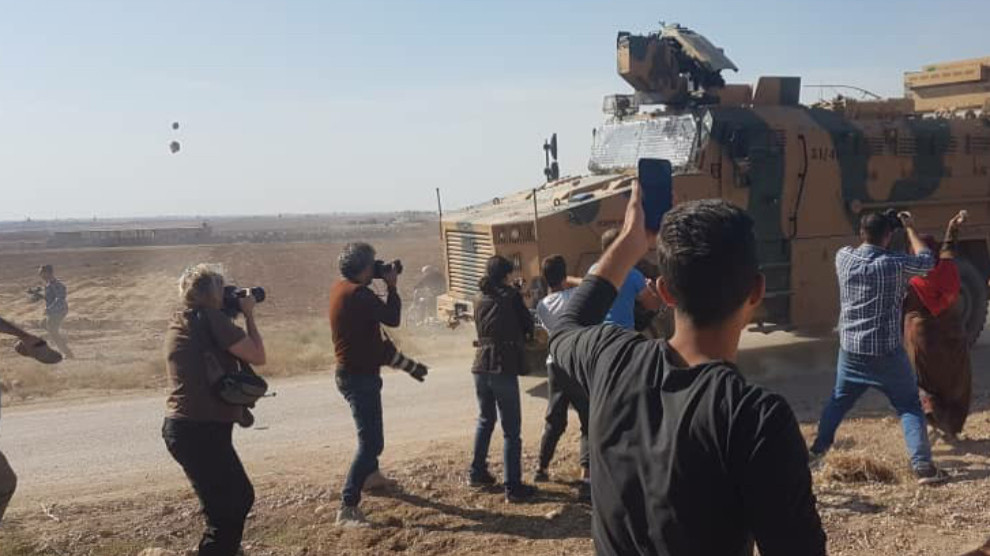 A joint patrol of the Turkish army and the Russian military police was received by the population in the west of Dirbêsiyê with stones. The patrol is the result of an agreement concluded in October between Ankara and Moscow for northern Syrian territories.
Last Friday, a Turkish-Russian military convoy patrolling in the canton of Qamishlo between Girkê Legê and Dêrik was attacked by angry people with stones. A young man was killed in the protests and five others were injured. Earlier, on 5 November, a patrol had been received in Kobanê with stones.
Attacks on villages near Til Temir
Meanwhile, the Turkish regime's attacks on villages near Til Temir continue unabated. Attacks with tanks and heavy weapons have targeted the villages of Rihani and Aziziye and Qasimiye. Turkey has been trying for days to take the strategically important M4 international highway to cut off the connection to Kobanê.
Civilian kidnapped and tortured in Serêkaniyê
In Serêkaniyê (Ras al-Ain), a northern Syrian city occupied by Turkey, a young man has been kidnapped and tortured by the occupation forces, according to ANHA. There are photos showing traces of torture on Basil Yusif's back. There is no further information about his whereabouts.