People of Til Rifat and Afrin protest Turkish invasion in Shehba
People of northeastern Syria continue their protests against the Turkish genocidal offensive seeking to invade the region together with ISIS and al-Nusra mercenaries which Turkey has banded together under the name of 'Syrian National Army'.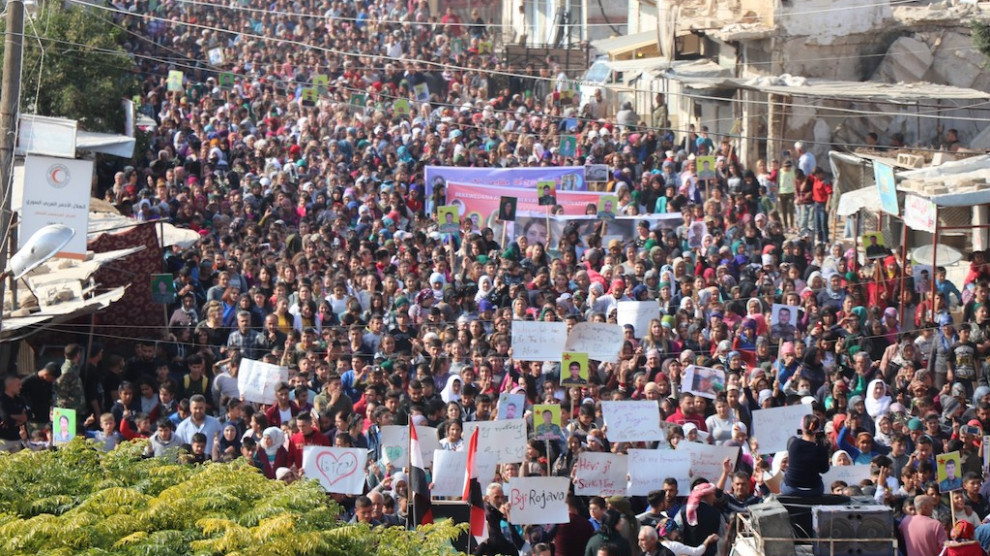 Thousands of people joined a demonstration in Til Rifat town of the Shehba Canton on Sunday in protest at the Turkish state's attempts of invasion and genocidal practices in northern Syria.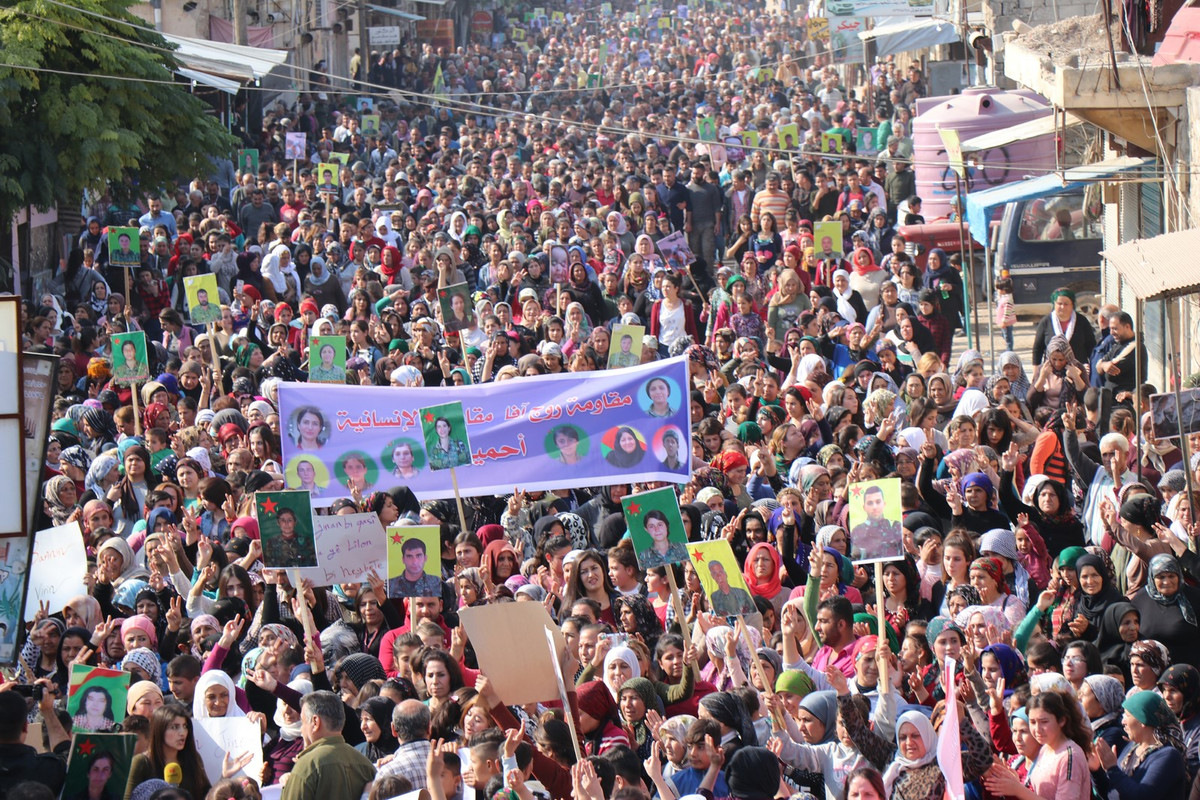 The residents of Til Rifat and displaced people from Afrin staged a protest march through the main streets of the town before holding a rally where a statement on behalf of the crowd was read out by a student, Emîne Ehmed, following a minute of silence in memory of the martyrs.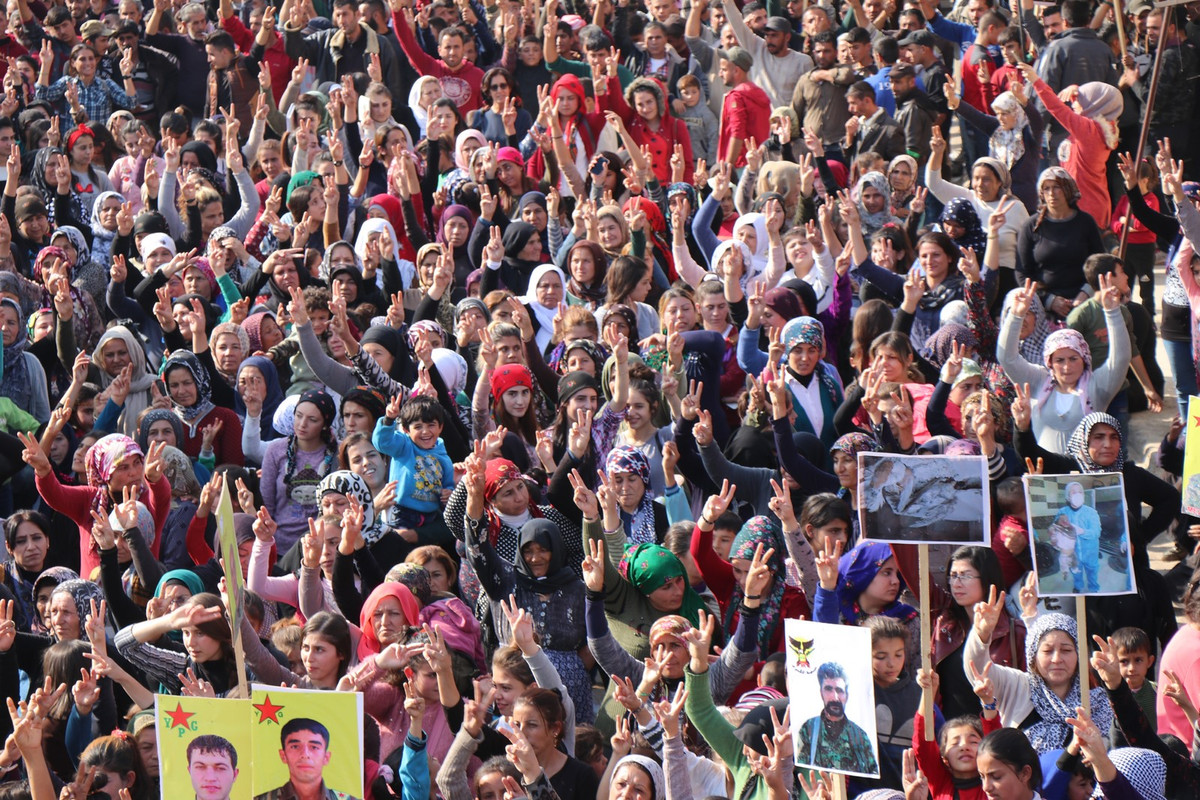 The statement pointed out that conspirator states split Syrian lands as per their interests and therefore tried to prolong the period of the conflict in the country.
Speaking on behalf of the Afrin Council, Şezye Ibrahîm stressed that it was not possible to crush the will of peoples who are united and one. Ibrahîm noted that the Turkish state expelled the people of Afrin with Russian help and settled mercenaries in their place.