President of Assyrian People's Assembly: Turkey targets peoples
Ilyas Enter, head of the Assyrian People's Assembly, remarks that the attacks of the invading Turkish state on the region continue and demands that the promises made to protect the peoples be kept.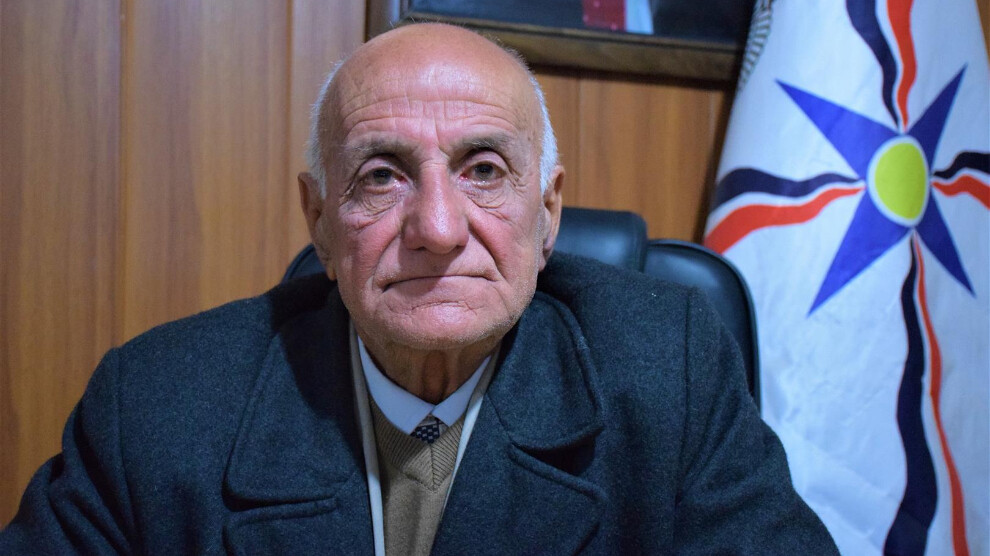 The invasion attacks of the Turkish state and its mercenaries against Northern and Eastern Syria continue. Despite the so-called guarantor states, gangs are bombing civilian settlements every day. Attacks on Hesekê's Til Temir district also target the civilian population in the region.
Making evaluations on the issue, Ilyas Enter, the head of the Assyrian People's Assembly in the Khabur region, stressed that the Turkish state does not comply with the ceasefire rules.
"CIVILIANS ARE MASSACRED"
Enter pointed out that; "The Turkish state is attacking the Assyrians who were massacred by the Ottomans in 1915. The Turkish state is also trying to complete these massacres. For a hundred years the slaughter has been going on. This is the reason for the attacks on our villages. The ISIS aggression on Til Temir in 2015 is related to this. Last year, the Turkish state attacked the peoples of North and East Syria before the eyes of the whole world. This is all part of a big plan."
"INVADERS CONTINUE THEIR ATTACKS"
Stating that the invading Turkish state and its gangs continue to attack the region despite the ceasefire, Enter said the following; "There are common interests between those who have invaded the region and those who allow them to attack. Everyone is trying to realize his/her interests. If the attacks of the Turkish state are not averted, the entire Mediterranean, the countries of the region and the world security will be in jeopardy."
"INTERNATIONAL LAW MUST BE ENFORCED"
Appealing to the international community, Enter pointed out that it is not enough to condemn the attacks of the Turkish state. The states that promised to protect minority peoples did not keep their promises, he said and demanded that international law be enforced against the crimes committed by the Turkish state.