PYD calls for establishment of international tribunal for ISIS mercenaries
The PYD commemorated the 121 fighters who fell as martyrs in the Gurze Gelan Campaign and called for the establishment of an international tribunal for the trial of ISIS mercenaries.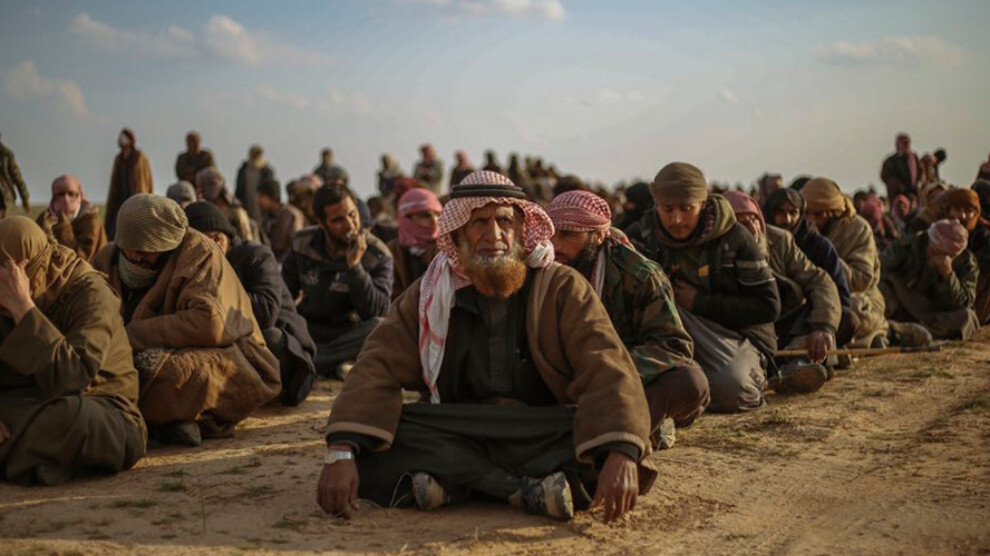 The Democratic Union Party (PYD) made a statement on the anniversary of the attack by ISIS mercenaries on the Sinaa prison in Hesekê on 20 January 2022.
The PYD underlined that the attack was backed by the Turkish state and said: "After the defeat of ISIS mercenaries in Baghouz in 2019, the Islamic State attacked the Sinai Prison in the neighbourhood of Xiwêran in Hesekê, where more than 3,000 ISIS mercenaries are being held. The mercenaries that rioted in the prison kidnapped the security guards. However, the Syrian Democratic Forces (SDF), Internal Security Forces and Anti-Terrorist Forces (YAT) surrounded the prison and the area near it.
After days of fighting, the SDF took control of the prison and arrested the mercenaries who had tried to escape. At the same time, the invading Turkish state and its mercenaries attacked Til Temir. This showed that the attacks and the riot in prison were linked. It soon became clear that there was an attempt to revive ISIS and create chaos in the Autonomous Administration regions."
The statement added that the SDF defeated this attempt with a brave resistance in which 121 SDF fighters and security forces fell as martyrs. "This attack and the danger these terrorist cells still pose, show that it is in the interests of many local states to continue the conflict in Syria and to revive ISIS to use it to fuel more unrest in the Autonomous Administration regions."
The statement paid tribute to the 121 martyrs who sacrificed their lives to protect the region from ISIS terrorists and its supporters and saluted the resistance carried out by the SDF and Security Forces to protect the region and the support of the people.
The statement ended with the following remarks: "We call on the international community and the International Coalition to eradicate this terrorist group, put pressure on the states whose nationals are in prisons in Northern and Eastern Syria, and to establish an international tribunal for the trial of these ISIS prisoners. The intervention of the Turkish state in the Autonomous Administration regions should be stopped. As the SDF will be busy responding to external attacks, conditions will be suitable for the revival of ISIS in the region."