PYD: We will liberate our lands from Turkish occupation
The PYD vows to continue the struggle until it liberates the occupied lands from the invading Turkish army.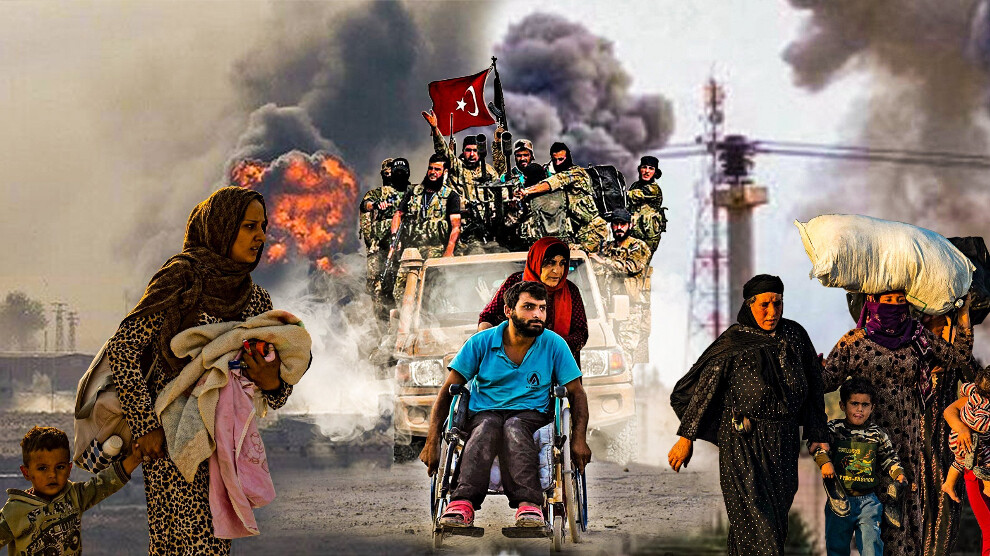 The General Assembly of the Democratic Union Party (PYD) issued a written statement marking the second year of the Turkish invasion and genocidal attacks on Serêkaniyê (Ras al-Ain) and Girê Spî (Tal Abyad).
"The invading Turkish state attacked Serêkaniyê and Girê Spi on October 9, 2019 to massacre and annihilate the Kurds, Arabs, Syriacs and other peoples in the region in an operation called the 'Peace Spring'," the statement recalled.
'TURKISH STATE INITIATED ETHNIC GENOCIDE'
"Following its offensive, Turkey changed the demography of the region and initiated an ethnic genocide. Dozens of civilians have been targeted and displaced. The families of mercenary groups were later settled in the houses of these civilians.
It has been 2 years since the invasion, yet the invading Turkish state and its mercenaries still regard Serêkaniyê and Girê Spî as spoils of war.
The acts of robbery, demographic change, arrest and ransom have been going on for 2 years. The autochthon inhabitants of the region are still migrants and are far from their homes under difficult conditions.
The crimes of the Turkish state are not restricted to the above-mentioned acts. A policy of Turkification against civilians is carried out in Hesekê and its villages. Turkey also cut off the water of Alouk Station in the east of Serêkaniyê.
We condemn the ongoing Turkish occupation and demographic change, ethnic genocide, targeting, murder and torture of civilians on Syrian territory.
We urge the international community, the United Nations (UN) and human rights organizations to halt the crimes committed by the Turkish state."