SDF balance sheet: 27 mercenaries killed
On the 28th day of battle, at least 27 mercenaries were killed, and 14 SDF fighters fell as martyrs.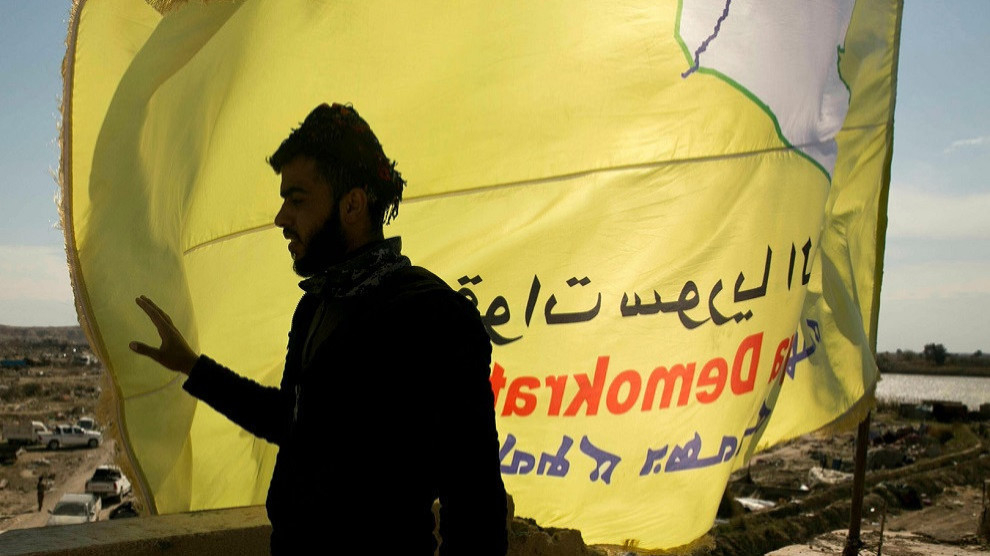 The Press Office of Syrian Democratic Forces (SDF) announced the balance sheet for the past 24 hours in the Resistance of Honor against Turkish military offensive seeking to invade North and East Syria.
The balance sheet announced by SDF is as follows:
TIL TEMIR (TAL TAMR)
The Turkish invasion army and its mercenaries continued their attacks with heavy weapons and warplanes in the countryside of Til Temir. The Turkish army targeted the villages of Manajir, Ahras and Arisha with UAVs and heavy weapons dozens of times. Our forces fiercely responded to the attacks and targeted the gangs in Ahras and Manajir villages. At least 12 mercenaries were killed in ensuing clashes.
ZIRGAN (ABU RASAN)
In response to the attacks of the Turkish army, our forces targeted mercenary groups in the villages of Khashim Zirgan, Ing al-Hawa and Til al-Hamid. While at least 9 mercenaries were killed as a result, a tank of the occupation forces was destroyed and a BMB vehicle damaged.
AYN ISSA
Turkish army bombed the villages of Gantari and Shardirade with tanks and howitzers, facing response from our fighters. The mercenaries attacked al-Nasiriya area in the afternoon and violent clashes erupted between our forces and the gang groups. 9 mercenaries were killed in the fighting in this area.
On the 28th day of battle, at least 27 mercenaries were killed, a tank, a BMB vehicle a military vehicle destroyed.
14 of our fighters fell as martyrs and 13 others wounded."